A large island nation on Africa's east coast, Madagascar is perhaps best known for its incredible plants and wildlife. Geographically isolated for around 90 million years, there are many species of flora and fauna here that exist nowhere else in the world, making it a truly exciting place to visit. Madagascar is the fourth largest island on the planet, after Greenland, New Guinea, and Borneo. There are many areas worth exploring, and a number of small ports that a cruise ship may visit.
Tolanaro
Arriving at the peaceful harbour of Tolanaro, the combination of turquoise water and white-sanded coastline, contrasting with the rugged green mountains behind, takes your breath away. In and around Tôlanaro there is much to see, like the gorgeous Saiadi Botanic Garden, where you can walk amongst beautiful gardens, and see some of the country's unique plant species, as well as birds and butterflies. Visit Andohahela National Reserve to see the unusual and awe-inspiring baobab trees, or Berenty Reserve, to watch lemurs chattering as they move through the treetops.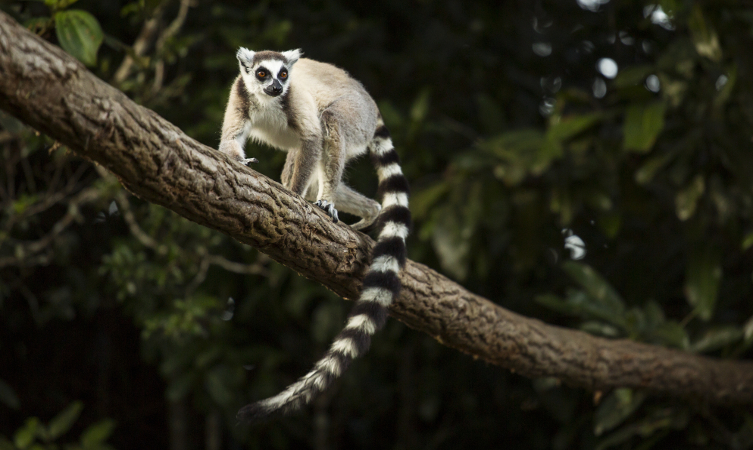 Nosy Be
Nosy Be is Malagasy for "big island," and it is indeed the largest of the cluster of islands on the northwest coast of Madagascar. The port town is the oddly-named Hell-Ville, but the island is anything but—absolutely stunning, with pristine beaches and beautiful coral reefs, inland lakes, and another chance to spot lemurs, as well all manner of reptiles, at the Lokobe Nature Special Reserve. Madagascar's nature reserves are absolutely unforgettable, with their thick jungle and unusual plant life, and the sheer number of animals that are tucked away within—many completely hidden from view until pointed out by your guide.
Ile Sainte-Marie
Some cruise lines, including MSC Cruises, offer the chance to see the fascinating island of Ile Sainte-Marie. Madagascar was once something of a haven for pirates, and it is thought that this small island in the north east became a kind of pirate Utopia. It is also home to the world's only pirate graveyard, which inevitably has a gravestone adorned with skull and crossbones. The island is thought to have once been home to around 1,000 pirates, including William Kidd and Edward Teach – better known as Blackbeard. In addition to this, Ile Sainte-Marie offers great opportunities for spotting wildlife, including rare orchids on shore, and humpback whales in the surrounding waters.
Antananarivo and Ambohimanga
Madagascar's capital city, Antananarivo – or Tana as it has been nicknamed – is by no means a relaxing city, but it certainly has a lot to offer. The busy streets are bustling with life seemingly at all hours, which is often a deterring factor for many tourists. If you can look past the lively activity though, there is much to do and see here. The city is steeped in history, with French colonial architecture peppered throughout, and evidence of longstanding Malagasy traditions as well. 12 sacred hills surround the capital, one of which houses Ambohimanga, a stunning palace complex that dates back to the 15th century.
When is the best time to cruise to Madagascar?
From November to April, Madagascar's climate is warm and rainy, with coastal temperatures topping 30°C in December. Between May and October the weather is both cooler and dryer, although there is still some rainfall. With daytime temperatures of around 20 degrees, the dry season tends to be a more popular time to enjoy everything the country has to offer.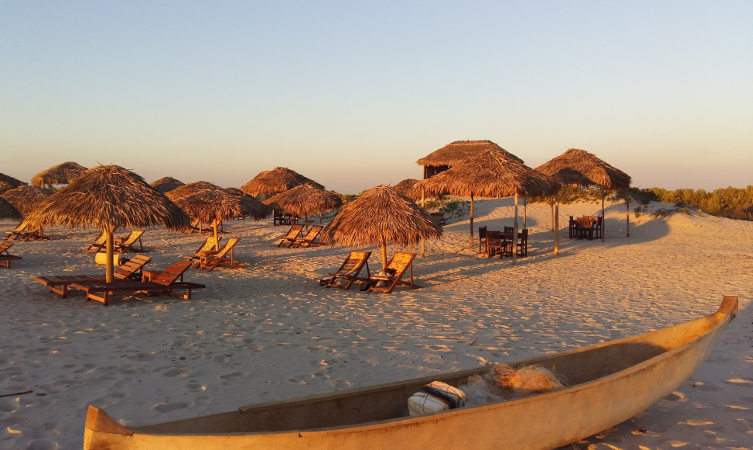 Take a look at our cruises to Madagascar, and start thinking about your exciting African adventure today.
Back to cruise guides and features
Go