FOCUS ON: MONACO
The capital of world glamour
Monaco is the second smallest country with enough glitz and glamour to fill the world. These 200 Hectares of beauty on the French Riviera provide an elegant playground for the rich and famous, packed full of alluring attractions. Visit the most extravagant corner of the Mediterranean for a flavour of the zillionaire lifestyle.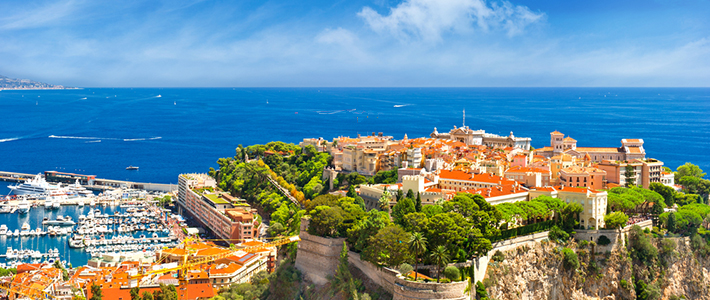 Home to one of the most prestigious F1 Grand Prix races in the world, Monte Carlo is legendary the world over. Cruising to a major world event such as this has become extremely popular in recent years. Often mistaken as the capital of Monaco, Monte Carlo is simply one of four regions, famed for its fast cars and sophisticated social scene. With a challenging winding route through the narrow streets of town, the name Monte Carlo is synonymous with Formula One racing.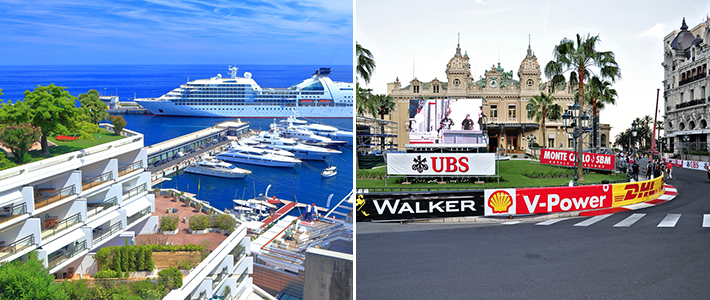 The pristine harbour brings elegance and opulence, and is a landmark feature of the Côte d'Azur coastline. Filled with the world's biggest Super Yachts, the port was constructed to bring prosperity to the Principality and cater for the large demand in the area. It also provides easy access to the picturesque markets, cafes and attractions Monaco is best known for. For a dazzling shopping experience head to the Cercle d'Or district where luxurious boutiques line the streets.
The Prince's Palace is at the heart of Monaco, filled with coloured marble and gold plating. Take a stroll through the immaculate gardens and visit the museum to uncover the fascinating history of a unique country. The Exotic Gardens of Monaco provide spectacular views of the Mediterranean coastline. This extraordinary botanical garden was planted on a Cliffside and opened in 1933; discover thousands of superb species, with intriguing Cacti that bloom on the mountainside.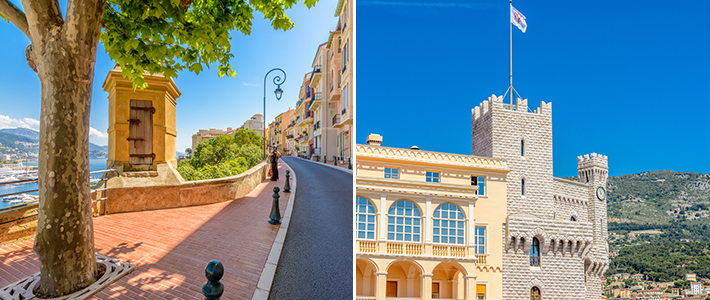 If you were impressed by the glamour in day light, this is only multiplied by night. When the sights are done, the entertainment can begin - and the Casino De Monte Carlo is the place to go. One of the world's first major casinos, it retains a charming atmosphere of yesteryear as a nod to its past.You can dance until dawn or relax and soak up the Riviera atmosphere; from lounge bars to delightful restaurants, Monaco knows how to enjoy itself. Whether visiting for the day or spending the night; prepare to be mesmerised.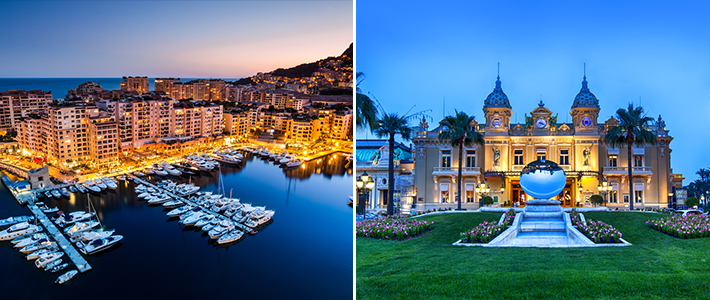 Find out more about elegant cruises to Monaco and her breath-taking Formula One race events.
A whole world of discovery awaits you with Planet Cruise, make this a year to remember.
Monaco Cruises | F1 Cruise Information | F1 Cruise Deals
Back to cruise guides and features
Go