After sending several of our cruise agents on ship visits to both Oceania's Nautica and Marina, they returned with positive, but distinctly different views about each of them. Considering this outcome, we thought a short guide would be helpful to enable you to gain some understanding about the variations between ships - and therefore just how important it is to think about which kind is right for you, before booking your holiday.
While both Nautica and Marina uphold the standard of luxury and quality service that Oceania is known for, there are certain features that differentiate one from the other. The furnishings, décor, art, and general atmosphere aboard both ships are noticeably contrasted - with Nautica said to be more appealing to seasoned cruisers, and Marina more modern and so therefore appealing to contemporary cruisers.
Oceania Marina
As Oceania's first 'new build' – having been built in 2011 - it is clear that much attention has been given into producing an undoubtedly stylish and smart ship. All aspects of the vessel echoed this quality, but Cruise Consultant Rob Brennan specifically thought that the type of art and decoration onboard gave it an especially modern feel. The combination of blown glass and paintings were chosen by the owners, and therefore create a unique personality which guests not only notice, but love.
The rest of the team also commented on the contemporary furnishings and décor, and highlighted the cleanliness, luxury, and considerable space in all areas. The grand entrance in particular is reported to have been vast and majestic. This ample room for each and every guest helped to ensure that every person felt comfortable and relaxed.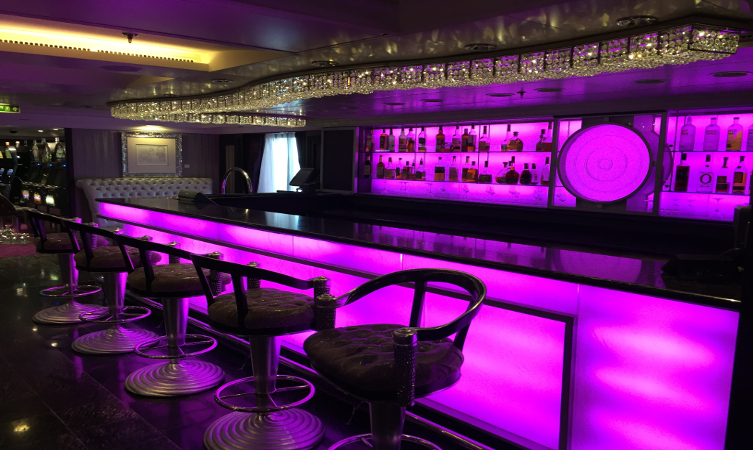 When it comes to things to do, there are a number of options for guests to try. As well as the casino, original music shows, and tribute bands to be attended in the evening, Marina is host to several venues that provide day time activities. Art classes teaching painting, sketching, and collages can be found in Artists Loft, and The Culinary Centre offers 20 different cookery classes. The Marina certainly provides plenty of choices when it comes to entertainment.
For these reasons it was agreed that Oceania Marina is more suited to those who seek a modern and chic style, and plenty of activities for the days and evenings. Having said this, the ship might be preferred by couples rather than families, as there is no onboard entertainment for children.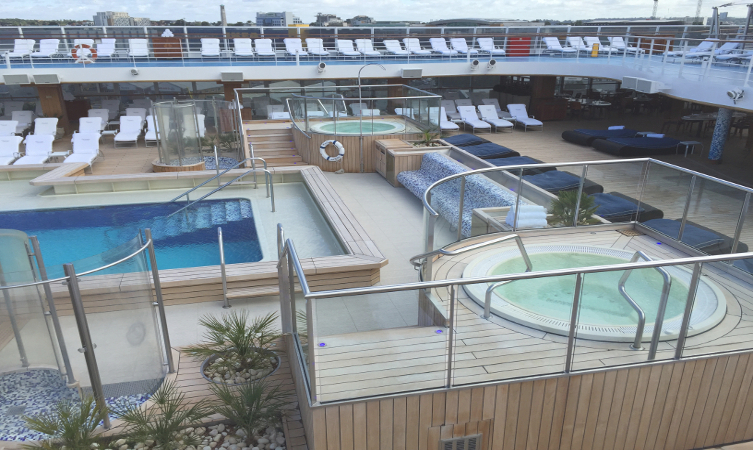 Oceania Nautica
Nautica, on the other hand, is an older ship – having been built in 2000. It was refurbished in 2014, but designers sought – successfully – to maintain its traditional and classy style. Our staff unanimously agreed that Nautica had a markedly more mature and conservative ambiance. While it too has been impressively decorated, and has a consistent element of luxury, the lounges and communal areas are decidedly smaller – creating a more intimate and personal feel.
The ship is said to seem peaceful and regal, with all areas designed in such a way that guests forget they are on a cruise ship at all, and instead feel as if they are in a classic country hotel. The attention to detail on board is second to none, with exceptional finishing touches such as chamomile scented mattresses and bar stools encrusted with crystals.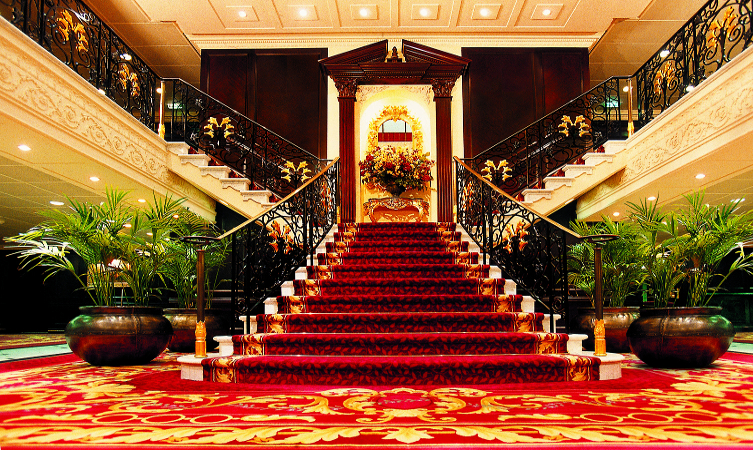 The features and facilities on Nautica are thought to be more fitting for guests above the age of 50, or those looking for a traditional onboard atmosphere. It is considered to be a calm and opulent cruise ship, perfect for those looking for a quiet break away.
This tranquil tone is evident in the fact that Nautica has a less extensive list when it comes to onboard activities. While guests can attend evening entertainment such as string quartet and tribute band concerts, during the day the ship does not generally hold classes or other interactive events. There is a stately, welcoming library however, which is fitted with dark wood furniture, high-back armchairs, and a fireplace – all of which are in keeping with that cherished country home feel.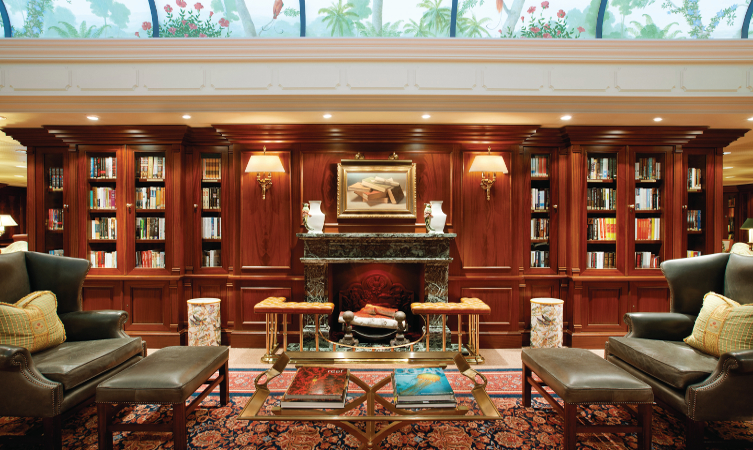 While both ships maintain an outstanding degree of service, quality of food, and cleanliness, it is clear that they have distinct differences regarding suitability for clientele. Keep this in mind when considering what kind of ship to cruise on, as it will entirely depend on what sort of holiday you are looking for. Find out more about Marina and Nautica, and the adventures they could take you on.
Back to cruise guides and features
Go