Being aware of the roots of a cruise line can go along way into helping you understand the overall style and values they observe, and therefore help to guide your decision when choosing who to cruise with.
The history of luxury French cruise line Ponant Cruises is rich and interesting, and has certainly moulded the company into the renowned, enriching, all-inclusive cruise line that it is today.
Founded in 1988 by two former French navy officers – Philippe Videau and Jean-Emmanuel Suave – Ponant's first ship, Le Ponant, was ready for its maiden voyage in May 1991. She sailed to the Caribbean islands, following the path of European explorer Christopher Columbus. Another early itinerary was a cruise to The Ponant Isles – or Iles du Ponant - off the west coast of France. This was of course an inevitable voyage considering the company name, with Ponant meaning 'west' in French naval terms.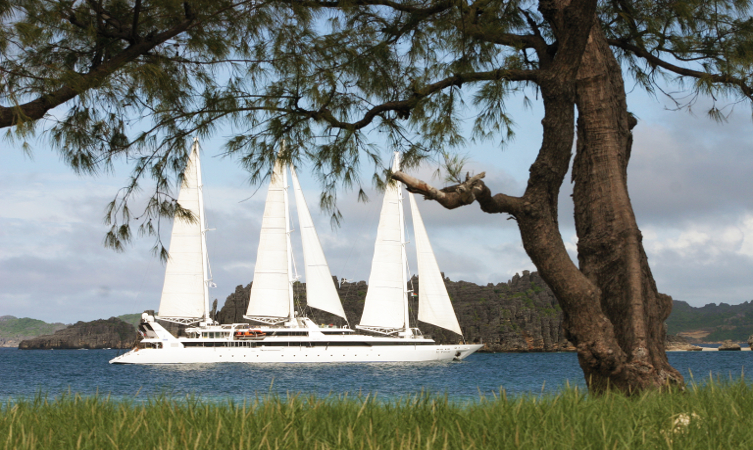 With great pride in traditional French hospitality, Philippe and Jean-Emmanuel concentrated on providing an unwavering standard of service and luxury, which was then perpetuated in additional ships. Second ship, Le Levant, was acquired in 1998, and then a third – Le Diamant – in 2004. Today Ponant is comprised of 9 ships in all, each one unique and yet reliably-'Ponant' in style. The only cruise line sailing under the French flag, Ponant cruise ships are subjected to the strictest of safety standards, and also benefit from the French touch in the design and decor throughout. There is further evidence of this European culture onboard, in the form of partnerships with reputable brands such as Champagne Veuve Clicquot, and Laduree bakery. It is worth noting that English as well as French is spoken on all ships.
The ships boast balconies on 95% of cabins, and some suites even offer a butler service. Passengers at all levels can rest assured that they will receive highly commendable service, with admirable attention to detail, and friendly staff at every turn. In addition to the 5* environment, and personal and welcoming atmosphere, Ponant also place great emphasis on providing their guests with a thoroughly enriching, discovery-based experience.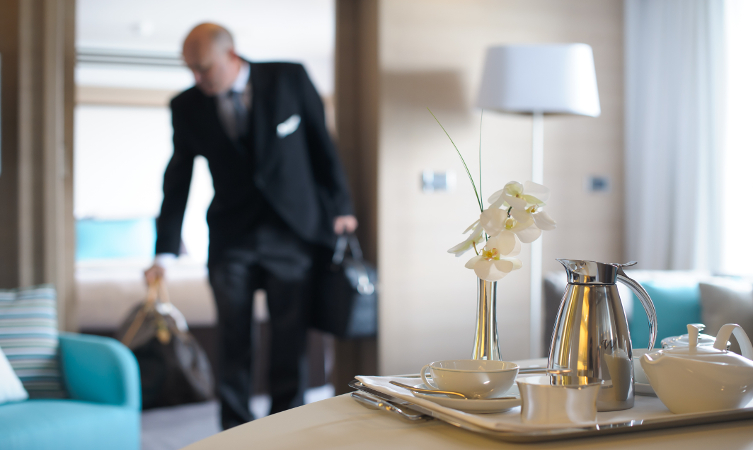 The ships vary in size, and some have been built to take on some of the world's more remote areas. You can enjoy famous French luxury on a cruise to some fascinating destinations, such as the Amazon River, Aldabta Atoll in the Seychelles, and Disko Bay in Greenland. In fact Ponant are also considered polar specialists, so cruisers can have confidence that they are in expert hands if traveling to the polar regions. In keeping with this focus on exploration, Ponant have also installed their fantastic 'Blue-Eye' underwater lounge on Le Laperouse. This room is located in the hull of the ship – beneath the surface of the sea – and is a sensory marvel. Here, guests are able to see, hear, and feel the movements of surrounding sea life.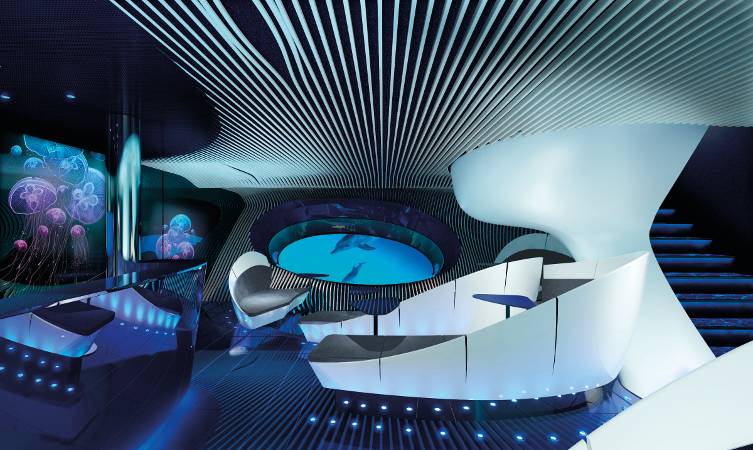 Those who seek the comfort and style of traveling on a luxury cruise, but still don't want to miss out on cultural immersion and general world experience, should look no further than Ponant. If this sounds like a match made in heaven to you, consider a Ponant cruise for your next holiday, and see what captivating places you could discover next.
Back to cruise guides and features
Go