Cruising is a wonderful way to dip your toe into multiple destinations & cultures in one holiday and decide which ones you want to come back to explore in more detail later. With more cruise ships at sea and more destinations than ever before open to visit there's never been a better time to go on a cruise.
Going on a cruise holiday for the first time is exciting, but it can be overwhelming. Keith Maynard, from
Planet Cruise Weekly
, has provided some useful information to prepare for your first voyage at sea.
When is the best time to book?
I recommend you book at least six months ahead to nab discounted rates and the best inventory (especially if you want a specific cabin type), and if you're planning to sail during high season, you wouldn't be remiss to book up to a year in advance. Time your purchase right and reel in onboard credit and cabin upgrades, offered as early booking incentives by many mainstream cruise lines.
Another good time to book is during "wave season" (January through March), when cruise lines are eager to fill up their sailings for the year ahead and winter-weary travellers are dreaming of vacations ahead.
If you're going to try your luck with a last minute booking (made within 60 days of departure), be flexible with dates, destinations and cabin selections as inventory shrinks, discounts dwindle and airfares peak.
Preparing for embarkation day
Depending on when you board, you may not be able to access your cabin right away. Most cruisers head to the buffet therefore if you are not keen on cueing, a good idea might be to wonder around and get your bearings or chill by the pool. You can also book spa services, make specialty restaurant reservations or book popular shore excursions. Most cruise lines now offer pre-booking options online and we at Planet Cruise also have a
dedicated Concierge team
to help take the stress out of your travel planning.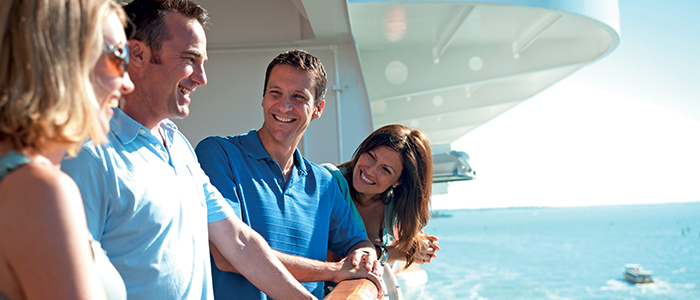 Pack a good carry-on bag; unlike a hotel where people check-in on varying days and at varying times, people check-in to a cruise ship in masses. As such, a ship receives thousands of pieces of luggage in a matter of a few hours, which means your bags may not arrive in your stateroom until a few hours after you've boarded. Pack everything needed to get you and your family through dinner time - bathing suits, cameras, medications, sandals, sunscreen, a change of clothes and toiletries, and if you're traveling with small children, enough diapers and wipes to get you through a day.
The Muster/Safety Drill is where passengers and crew practice the steps they'd take in an emergency situation, such as putting on life jackets and assembling in assigned areas. The drills take place just before the ship sets sail. Your attendance is mandatory and you should take it seriously. Be forewarned, crew members do come around to check that people are not still in the cabin.
Cash and currency
In order to make payments easy, you'll receive a swipe security card upon check-in (which doubles as your room key) for charging various items and services to an account that can be settled at the end of your trip with a debit/credit card or cash. Note that most lines will want you to register your card at the start of the cruise if you are intending not to pay cash (you can always change your mind).
Some cruise ships have an onboard ATM and some cruise lines will cash traveller's checks at their purser's desks. Note that U.S. dollars are accepted throughout much of the Caribbean and in some other regions. In Europe and Asia, the ship's front office may provide currency exchange services or bring the service onboard once the ship is in port. Most ports will have ATM's where your card will work for drawing cash but be aware it may be only in the local currency so know the exchange rate and consider how many days you'll be there for. It is best to carry a small amount of local currency when in foreign ports for taxis and for purchases at small shops and street vendors. However, keep in mind that major credit cards are accepted in numerous places worldwide.
Phones
All cabins contain phones for ship-to-shore calls however the charges are costly. Most cruise lines have now made their ships mobile phone friendly; while phones typically work best within sight of land, you can connect while miles out at sea. Research your carrier's policies, accessibility and roaming fees before you depart. Roaming rates can be high but are typically cheaper than using your ship's phone service. Beware of picking up the ships satellite signal when you are out at sea as it's very expensive! Turn off your phone's 'data roaming'.
Internet
Though cruise ships have Internet Cafes, almost all are fully Wi-Fi enabled so you can log onto the Internet from your own device. Fees apply but can be greatly reduced if you purchase an internet minutes package. With the exception of the new Royal Caribbean Quantum Class, the internet is very slow compared with shore side speeds. Also it's often cheaper to use internet cafes in port.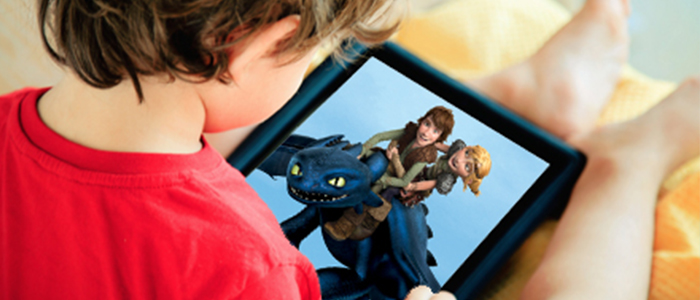 Royal Caribbean Quantum Class
Dining
If you are sailing on a ship with assigned seating times, you'll receive confirmation of your assignment as early as before you sail to as late as when you arrive in your stateroom.
Alternate options: even if you have assigned seating, you don't have to eat in the dining room every night. There are usually several other places to dine from pizza parlours to the ship's buffet and specialty restaurants. And, of course, there's always room service, which is free on most ships.
Many special dietary requests can be accommodated; be sure to discuss them with your cruise line four to six weeks prior to your departure. Note: low salt or low cholesterol food requests can typically be accommodated right onboard.
Laundry
Most cruise lines offer laundry and dry cleaning services available via laundry bags in your stateroom. Some even offer self-service laundry rooms as well with coin operated washers and dryers (and vending machines that dispense small boxes of detergent). For safety reasons, many ships ask that passengers not iron in their staterooms and so they provide irons and ironing boards in a self-service area. We recommend a small travel steamer but be careful not to steam directly under the cabins fire alarm!
We hope that you've found these top tips useful & you're feeling well prepared and excited to sail off on your first cruise! Haven't booked yet? Check out our
top 10 cruise deals
.
Additional articles for first time cruisers:
Back to cruise guides and features
Go