This compelling city is a must-see blend of modern living with a traditional heart. It's possible to explore this glorious city on a cruise through Asia from the port of Tianjin or as part of a cruise and stay package. If you do find yourself calling into this marvellous place and are unsure where to start, here are our top picks for what to see and do in Beijing.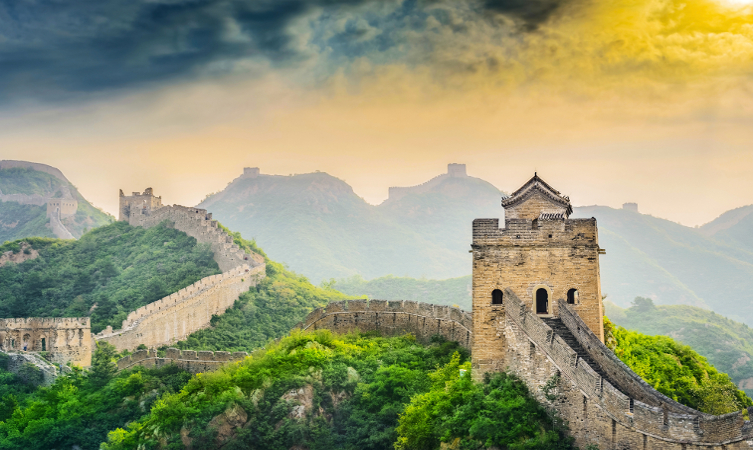 See the Great Wall of China
Stretching over twenty thousand kilometres from east to west, the majestic Great Wall appears on many a bucket list. Winding up and down mountains, deserts, peaks, and grasslands, this magnificent piece of engineering was built to defend off invasions from the north during the Qin Dynasty. The best way to appreciate the 2,000 years of history is to take a stroll along the top of the wall and take in the incredible scenic views as you appreciate the extent of what was the Chinese Empire. The wall is open all year round so you'll be able to enjoy this iconic sight no matter when you travel.
Visit the Forbidden City & Tiananmen Square
These two incredible pieces of history are directly opposite each other, so you won't have to choose between the two if you are strapped for time. Tiananmen Square is best to see in the mornings to catch the flag raising ceremony before strolling around the parliament buildings, viewing halls, and museum – not forgetting Mao's mausoleum. Then it's off to the Forbidden Palace to explore what was once hidden from the public eye during the Qing Dynasties. Make sure to wear comfy shoes as the complex is rather large.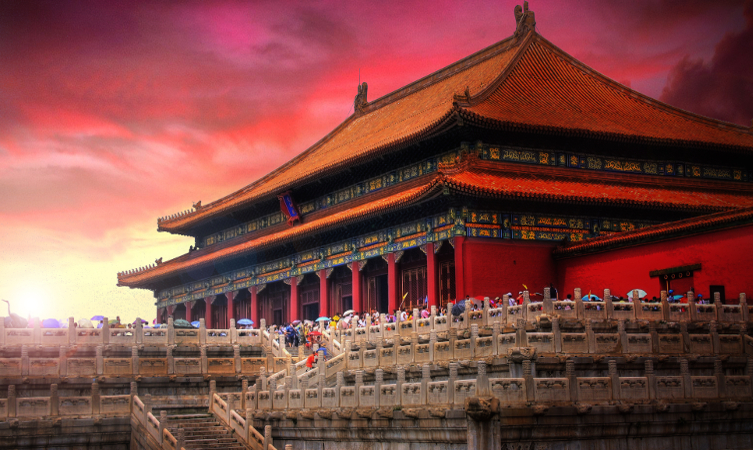 Stroll Through 798 Art District
This vibrant art district shows off a more modern side to the historical city. Previously populated by old factory spaces, the buildings have been redeveloped into restaurants, design studios, fashion shops, bars, and galleries. Even the streets are a form of art with quirky, open-air sculptures scattered around and colourfully painted buildings. There's never a dull moment with this much ever-changing scenery.
Grab Lunch on Wangfujing Snack Street
This one is for the foodies. Wangfujing Snack Street is the perfect place to sample some of Beijing's best street food. The street itself is buzzing with street vendors and locals as the smell of aromatic spices and tasty sweet treats fills the air. Even if you can't fit in a treat from these buzzing stalls, it's worth visiting for a wander to experience the lively culture of the night markets in Beijing.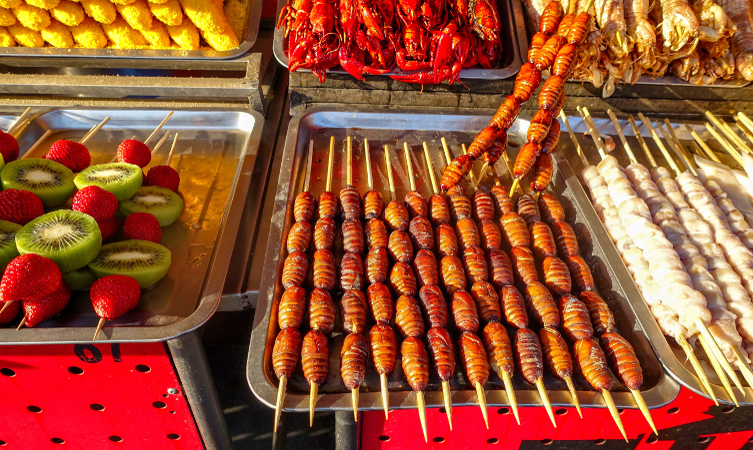 Uncover History at Ming Tombs
The Unesco-protected Ming Tombs are the final resting place for 13 of the 16 Ming Dynasty emperors. Only three are open to the public but that doesn't make the experience any less fascinating. With dazzling architecture surrounded by natural beauty, you'll be left in awe of these elaborate tombs. Be sure to visit the impressive mausoleum of Emperor Zhu Yijun and his two empresses' that lie underground.
Stroll Around Hòuhai Lakes
Three lakes that sprawl through the city centre have created the perfect hang out spot for locals and travellers alike. When the sun is shining people spend their time flying kites, perfecting tai chi, sipping coffee in a café, or catching fish. By night the lakes become a neon-wonderland with music flowing through the surrounding lanes. Uncover the lake-side delights by bike, rickshaw, foot, or pedalo boat.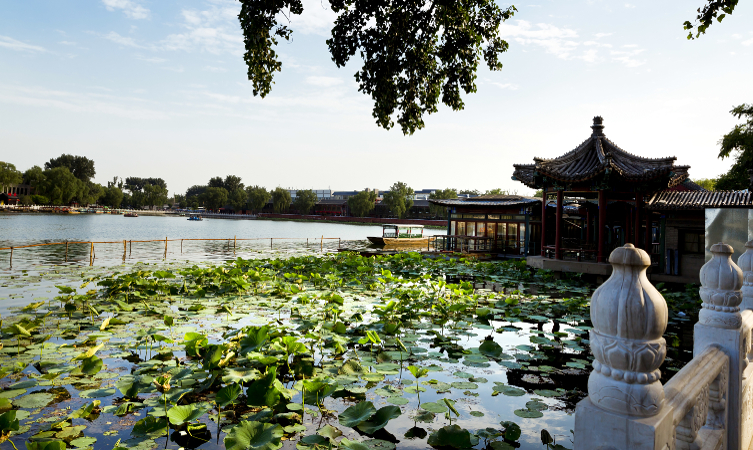 Look Around the Summer Palace Grounds
The palace itself is a marvellous example of traditional Chinese architecture floating on the tranquil waters of Kunmíng Lake. This royal garden was made larger and more extravagant by Emperor Qianlong in the 18th century and is now one of the must-see places in Beijing. You can explore the gardens, pavilions, temples and bridges to its full extent by foot or if you are tight for time take it all in by boat.
Take a look at our range of China cruises for your own chance to explore Beijing and more of this incredible country.
Back to cruise guides and features
Go