The western coast of Australia offers some stunning locations, beautiful weather, delicious cuisine, and wonderfully friendly people. A cruise to this part of the world will certainly leave you feeling relaxed and revitalised. From the historic sites in Perth, to the picturesque vistas on the Kimberly Coast, there's plenty to see and explore for a thoroughly enriching experience.
Wildlife & Nature
Karijini National Park
Australia's second biggest National Park boasts a wealth of plant life and animals to admire, as well as some astonishing natural formations. Some of the landscape dates back two billion years, so those interested in geology and earth history are in for a real treat. Explore gorges, swim in clear blue waters, and gasp at the sight of stunning waterfalls.
Ningaloo Reef
On the northwest corner of the country lies Ningaloo Reef, a 300km stretch of rich and varied marine life. In fact, more than 500 species of fish and 250 species of coral call this region home. Located close to the shore, it's considerably easy for tourists to access the reef for snorkelling, scuba-diving, or boat trips.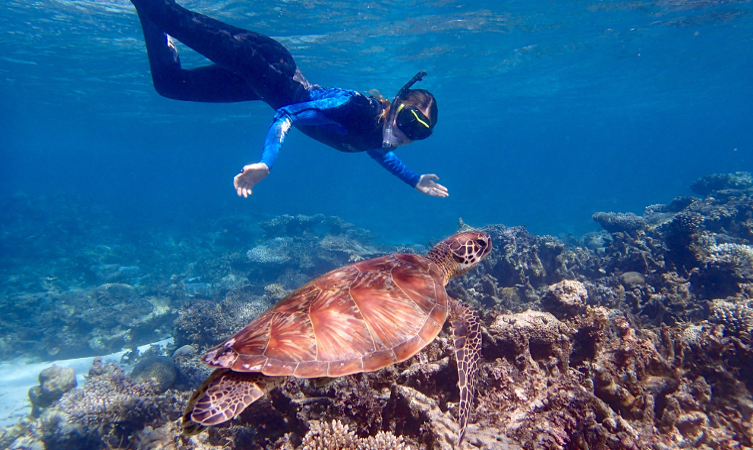 Talbot Bay, Horizontal Waterfalls
At Talbot Bay in the Kimberley there are some true feats of the natural world; two horizontal waterfalls. They occur where the current between narrow gorges in the water is extremely strong, and there are two located around 300 metres across from each other. The gaps between the gorges are just 10 and 20 metres, and it's possible to navigate a boat through them if anyone feels daring enough.
Beaches & Recreation
Cable Beach in Broome is considered by many to be among the best beaches in Australia, boasting a fabulous 22 km of stunning white sands adjacent to clear, warm Indian Ocean waters. One popular activity here is to take a camel ride along the shore, and if you can do this in the evening you'll be in for an extra special treat with colourful skies at sunset. Other brilliant beaches in Western Australia include Turquoise Bay in Exmouth, which has excellent snorkelling opportunities, and the gorgeous Hamelin Bay in the Margaret River region.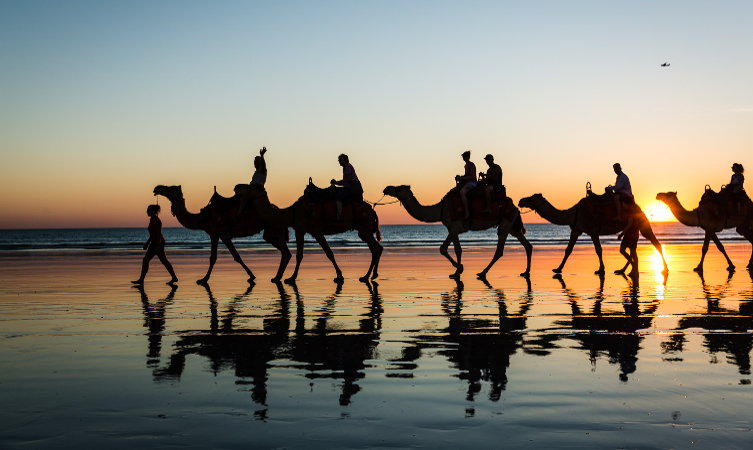 As you leave the coastline and venture further in, you'll find the big towns and cities of the West offer all kinds of fun activities and adventures. In Perth choose from a Tree Top Walking Tour, various museums, action experiences, and an extensive zoo to name a few, or in Geraldton be sure to take an exciting deep sea fishing trip.
Sights & History
In Perth in particular you'll find some very interesting historical sites. One must-see is the Fremantle Prison, which was famously built by convicts between 1852 and 1859. The prison was in use for 140 years, being decommissioned in 1991.
The HMAS Sydney 11 Memorial site in Geraldton is also worth a visit. It was built to commemorate the loss of the vessel HMAS Sydney and its 645 servicemen, in 1941, after a battle with the Germans. It is a beautiful and thought-provoking site where visitors can contemplate the impact of World War II on Australia.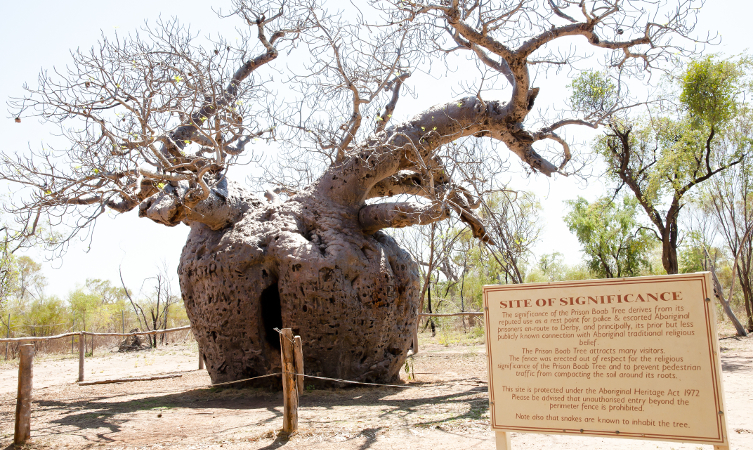 The Boab Prison Tree in Derby is another brilliant sight. Thought to be more than 1,500 years old, the unusually shaped tree is protected due to its significance in Aboriginal heritage, specifically for the Nyikina people. It is believed to have been considered a sacred site, but also became a known landmark for farmers droving cattle to Derby port.
Dining in Western Australia
Perth is considered to be a real culinary capital, offering a huge array of different restaurants and some brilliant Asian-inspired hawker food. Pair this with the abundance of vineyards in the region and foodies are in an absolute dream. Be sure to try a Shiraz in the Swan Valley, and a black truffle-based dish if in the Margaret River region.
Browse through out range of Australasia cruises to discover the incredible things you could see on a cruise in West, or Eastern Australia.
Back to cruise guides and features
Go