If you'll be turning your Caribbean cruise into a fantastic cruise and stay holiday in Florida, no doubt you'll be thinking about hitting the parks. Packing for Disney World Florida might seem straightforward, but in fact, there is so much you might not realise you need for a full on Disney holiday, especially if you plan on doing the parks open to close. Of course, the guys at Disney World know what you need, and sell it all across the parks. However, why not avoid added expense and be prepared by packing it all beforehand? For all the information you need, read on for our packing tips for Disney World Florida.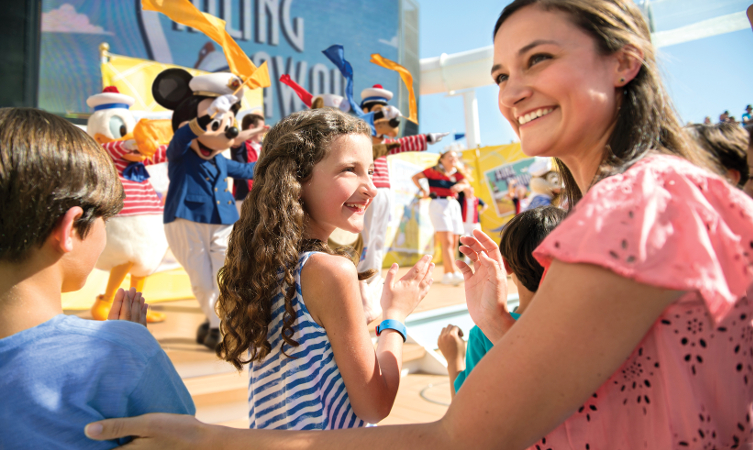 In Your Suitcase
Walking shoes – Disney World parks demand a lot of walking. If you don't have comfortable shoes, your feet will suffer. Always value comfort over fashion, and consider bringing more than one pair - it's always nice to slip on a fresh pair of shoes halfway through the day.
Matching shirts – now you can take or leave this one, but as cheesy as it may seem, if you're travelling with a large group it can be easy to lose sight of them all. If you're all in vibrant, matching outfits, you'll always be able to find each other.
Swimming costume(s) – there are some wonderful pools on offer at all of the Disney resorts which are almost always open, so don't assume that just because you're dedicated to the parks that you'll run out of time to splash about.
Mosquito repellent – Much of Florida is swampland, which mosquitos love. While Disney World parks do use insecticides to keep them away, one or two may still buzz by. If you head out in the evening, roll some mosquito repellent on and they should stay away.
Sun cream – being stood in the parks all day in the middle of the summer can lead to some pretty red shoulders and bad tan lines. Don't forget to layer your sun cream on every morning to avoid getting burnt.
Blister prevention kit – it's a difficult fate to avoid, but if you can bring some kind of balm, moleskin, or plaster, it's worth it to avoid the pain of a blister.
Vacuum seal bags or packing cubes – if you know you're susceptible to over-packing, these are a great way to simply fit more in. Just keep an eye on the weight of your suitcase if you're restricted by airline luggage regulations.


To the Parks
If you're planning on spending a whole day in the parks, you'll likely find that there are a few things you should bring along with you in your day bag. Here's a quick guide detailing what you might want to bring;
A comfortable bag – first thing's first; the bag itself. It might seem obvious but you don't want to bring one that's going to make you sweat or dig into your shoulders. It should be big enough to fit a large bottle of water, but not so big that it hurts your back. Remember you might have to take it on with you on some rides.
Water – Florida is hot and humid, so you mustn't forget to stay hydrated. You can refill your bottles at water fountains all across the parks – these are usually located near the toilets.
A portable phone charger – if you'll be using the Disney app, or on your phone a lot around the park, a portable charger is a great idea. Alternatively, you can buy FuelRods in the parks for $30, which you can swap for a fully charged one for free as many times as you like.
A poncho/raincoat – a lightweight poncho will go a long way if you get caught in a rainstorm, which is common in Florida, or if you want the thrill of a water ride without getting wet.
A park map – you can pick these up at the entrance of any park. They make for great souvenirs as well as of course helping you get from A to B.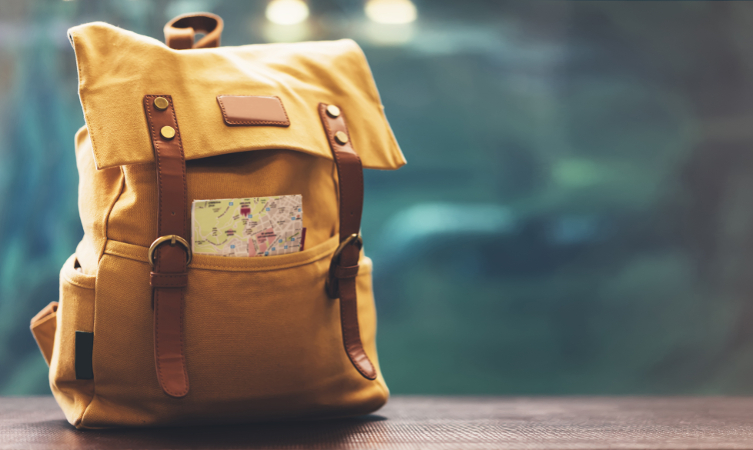 Cash – a lot of souvenir stands and snack bars are cash only. There are a number of ATMs dotted around the parks, and - as with any foreign currency - it's advisable to take out as much as you'll need to avoid further charges.
Cereal bars – or another kind of snack that won't melt - is a good idea to keep everyone going before your dinner reservations. Keeping them on you means you'll be prepared if the little ones start complaining of hunger while you're waiting in line for a ride.
Hand sanitizer/wet wipes – there's nothing worse than sticky hands from a sugary snack or dirty hands from playing in the grass when you're nowhere near a bathroom.
A hand-held fan – you can thank us later!
A camera – PhotoPass photographers do an amazing job, but it's always nice to have your own snaps to show off.
Medication – Security is tight, but guests are allowed to bring medication through the gates. If you feel a headache coming on or know your back might start to hurt, don't hesitate to bring a packet of painkillers.
Park tickets – this list wouldn't be complete without mentioning the most necessary item of all. Please, please don't forget to bring your park tickets/Magic Band to gain entrance in the first place!
What NOT to Bring
As well as these must-pack recommendations, there are a few items that people often bring only to find that they were either a waste of luggage space, or they couldn't bring them into the Disney World parks anyway.
Toys – there's no need to bring your child's toys into the parks. There is too much for them to do at Disney World, so it's simply not worth the risk of losing their favourite teddy.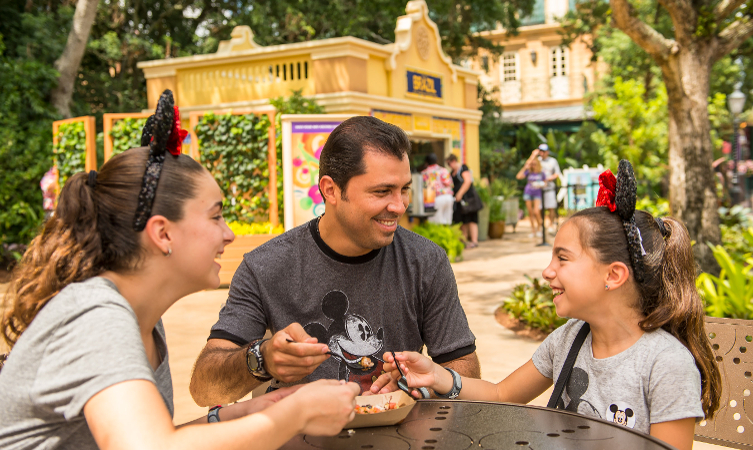 A tablet or laptop – it's a good idea to bring tablets and laptops to keep in your accommodation, but there's just no point taking them into the parks. They're too easy to break and it's unlikely you will have time to stop and use them.
Selfie sticks – when these suddenly became hugely popular a few years ago, the Disney parks started having lots of selfie-stick related issues, like people using them on rides and breaching their reach limit. Because of this, the arm extenders are banned in the parks and security will confiscate any that they find at bag check.
Professional camera equipment – funnily enough, the crew at Disney World don't like people popping up tripods and setting up to film unlicensed videos in the parks.
Folding chairs – as good as it sounds to pop your feet up while you wait 90 minutes in line for a ride, folding chairs and stools are not allowed in the Disney parks.
Scooters, skateboards, shoes with wheels, and bikes – if you bring a mode of transport with less than three wheels which cannot support itself (or a skateboard) you won't get through security with it.
Drones – Disney have now lifted the no-fly zone over their parks, but that doesn't mean you can bring a drone in.
If you'll be heading to Disney World Florida, whether as part of a Disney Cruise Line holiday or not, get more helpful information with our general tips for the parks by clicking on the links below.
Magic Kingdom - Animal Kingdom - Hollywood Studios - EPCOT - Water Parks & Other Attractions



Back to cruise guides and features
Go