If your sense of adventure is calling from within, and you're longing to get out and explore some of the world's most incredible, but hard to reach locations, we might just have the perfect cruise for you onboard Scenic Eclipse. Not only will you have the chance to experience locations in South America and Antarctica, but you'll be able to do this with some truly eminent experts; photographer Ben Osborne, mountaineer Sir Chris Bonington, and explorer Sir Ranulph Fiennes.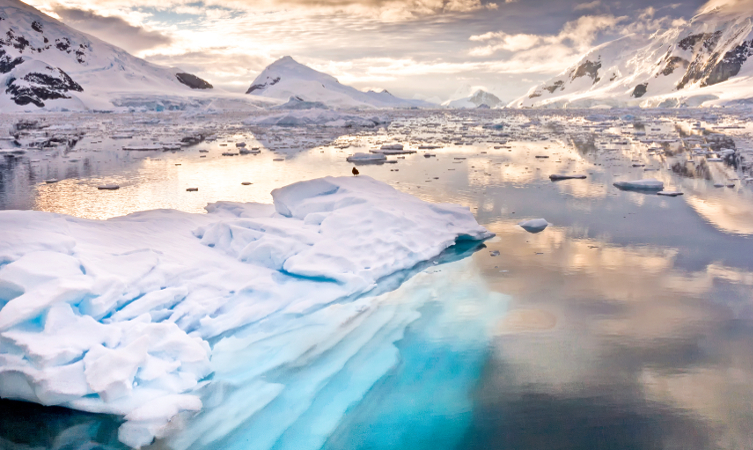 The Itinerary
This 27-day cruise and stay holiday includes 4 nights in a luxury hotel in Buenos Aires, where you'll meet and get to know Sir Ranulph Fiennes, before embarking on a 21-day cruise of Antarctica onboard Scenic Eclipse. After leaving the Argentine capital, you will explore the region of Antarctica, including stops in several ports;
Ushuaia. Known as the most southerly tip of South America, or 'The End of the World', this Argentine city is located in the province of Tierra del Fuego, or 'Land of Fire'. The scenery here is incredible, with commanding mountains adorning the backdrop of the city.
South Georgia. Home to penguins, elephant seals, whales, and a range of other beautiful wildlife, South Georgia is a great location for seeing a snippet of what Antarctica has to offer. Glass-like waters and magnificent glaciers can be seen in almost every view here.
The Falkland Islands. A vast array of wildlife can also be found here, including more than a thousand penguins and all sorts of bird life. Whilst here you can also explore the islands' historic importance, and discover more about the significance of the region today.






The Ship
Scenic Eclipse is the world's first purpose-built discovery cruise yacht. Although she has been designed to tackle all kinds of environments, cruisers will appreciate that there is no sacrifice where comfort is concerned. The capacity of the ship is just 228 guests, making for an intimate and enjoyable setting with ample space for everyone onboard.
Activities
One of the highlights of a cruise onboard Scenic Eclipse is the opportunities brought to you by the Discovery Team. As well as informative talks and presentations, the team will help immerse you in the destinations while exploring on kayaks, zodiacs, while snorkelling, and even on the submarine or onboard helicopter.
After an exhilarating day exploring, guests can relax and rejuvenate at the fabulous onboard Spa Sanctuary. Spend time in the pools, hot tubs, and saunas, or even indulge in a treatment.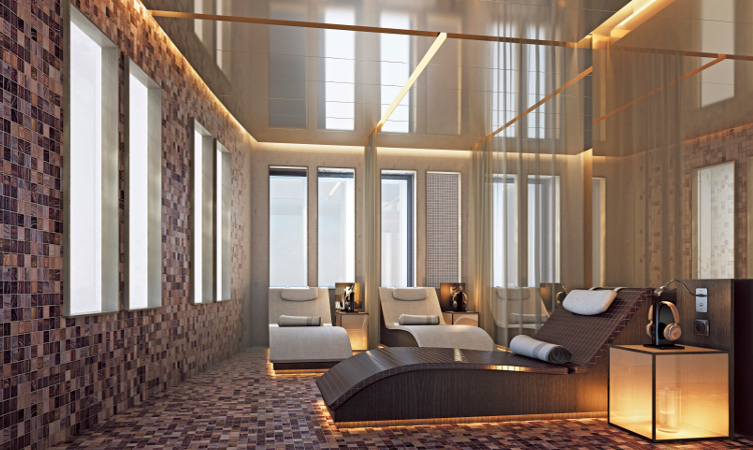 Dining
There are in fact six different dining venues to choose from onboard the ship, so plenty to suit all appetites and tastes. For a more informal evening perhaps the Pool Deck or Ocean Café Lounge are your best options, or for something a little more special there are a number of speciality restaurants. Choose from Italian, French, Asian, or a good old-fashioned steakhouse.
Special Guests
If the impressive itinerary isn't enough, this particular cruise also boasts some fantastic special guests for passengers to meet and hear first-hand adventure stories from.
Sir Ranulph Fiennes
Considered by many to be one of the world's greatest explorers, Sir Ranulph will join guests in Buenos Aires, at the hotel Sofitel Buenos Airesfor for an intimate gala dinner. Be privy to his exciting accounts of exploring not just Antarctica but the world over. You'll no doubt hear about some of his many world records, including being one of just two people – the other being teammate Charles Burton – to have completed the Transglobe Expedition; a 100,000-mile route encompassing both poles.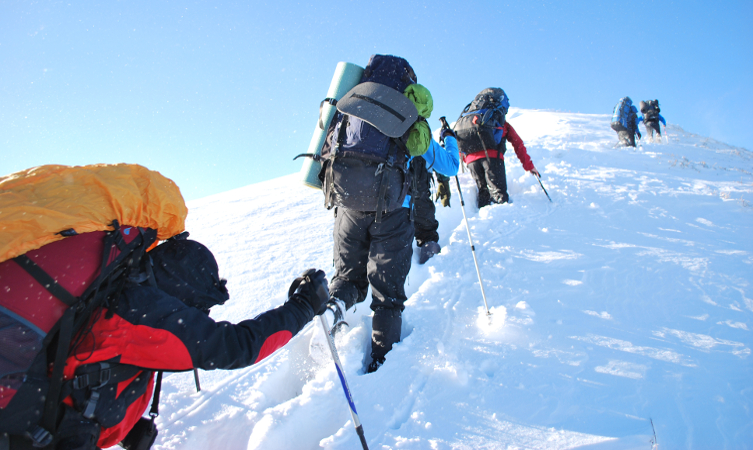 Sir Chris Bonington
Another commended explorer, Sir Chris will join guests onboard Scenic Eclipse, where he will host various lectures and Q&A sessions. One of his most highly regarded accomplishments is that he was the first British climber to ascend the highest peak in Antarctica – the Vinson Massif. This climb took place in temperatures of less than -30°C, and with a wind speed of more than 50 mph, making for no mean feat. Sir Chris will also join guests on a visit to the great Sir Ernest Shackleton's grave in South Georgia.
Ben Osborne
When on a cruise in such a stunning part of the world as Antarctica, many guests will want to take as many photos as possible. With this in mind, Scenic has partnered up with renowned photographer Ben Osborne. He will be onboard throughout the cruise to offer his knowledge and tips to guests, to help them take the perfect photos of both scenery and wildlife. With more than 30 years' experience and an award for best Wildlife Photographer of the Year under his belt, Ben's expertise should be absorbed by both novices and keen photographers as much as possible.
Find out more about this very special cruise adventure, or take a look at our other Scenic Eclipse cruises.
Back to cruise guides and features
Go