As Prince Harry and Meghan Markle's wedding draws ever closer, we wanted to take a look at the ways in which cruise lines are getting involved with the celebrations, and about cruising to their purported honeymoon destination: Namibia. Read on to find out which cruise lines are doing what, and why you should consider a cruise to Africa.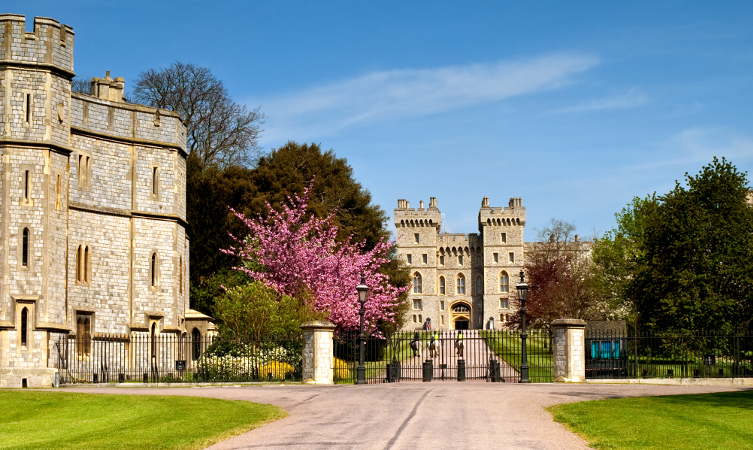 How Are Cruise Lines Celebrating the Royal Wedding?
Quintessentially British cruise lines P&O Cruises and Cunard have announced how they will be celebrating in style onboard, on Meghan and Harry's big day. As well as screening the wedding across all ships, both lines will also be providing guests with a quaint afternoon tea – with some exciting extra British and American foods – some champagne to toast the couple, and innovative bespoke cocktails such as P&O's creation, the Meghan Sparkle. There will also be flags and bunting onboard P&O vessels, and with Cunard an extravagant feast complete with a cake created to emulate the actual wedding cake.
Other cruise lines that are known to be marking the occasion are Cruise and Maritime and Princess Cruises. Both will be screening the wedding, and will hold onboard quizzes and various parties in the theme of Royals.
Next comes the honeymoon . . .
After the big day, the next question in the nation's mind is where will the couple be honeymooning? It's believed that they will not be embarking straight away, but our curiosities surround the question of where, not when they'll be going. It's known that both Harry and Meghan have a place in their hearts for Africa, and of all the nations in the vast continent, Namibia is the current favourite.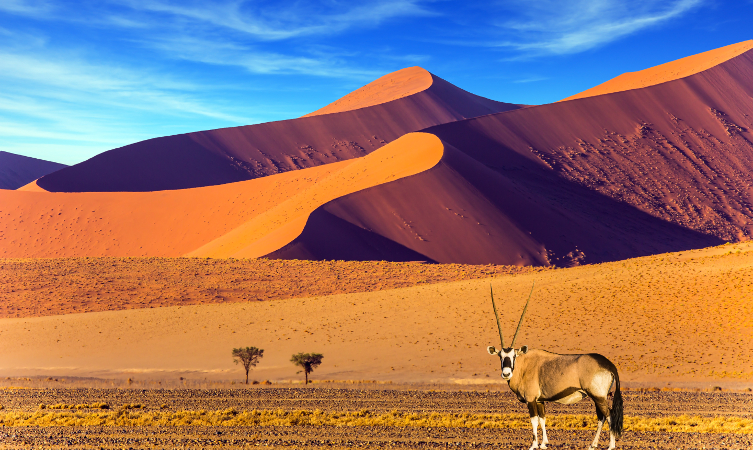 A Honeymoon in Namibia
It might not be the first destination that springs to mind for a honeymoon, but Namibia certainly does have a lot to offer its visitors. Named after the expansive desert of Namib, which stretches the full length of the country alongside the shores of the Atlantic, Namibia boasts some stunning views and unique locations. The colourful, ever-changing sand dunes in the south, and the magnificent array of wildlife in the north, are just a few reasons why Namibia is an unusual but superb honeymoon destination. It's possible to see this beautiful region as part of a cruise to Africa, for instance on this great Voyages to Antiquity offer which also takes in South Africa.
Why Harry and Meghan love Africa
While Namibia has risen to the top of the list of places in which the couple are speculated to honeymoon, in fact there are a number of other African nations that they have been drawn to in the past. Charitable work has previously taken Meghan to Rwanda, and Harry's passion for animal protection and HIV/Aids projects has taken him to countries such as Botswana. In fact it was Botswana that Harry is reported to have taken Meghan after a just a few dates at the start of their relationship.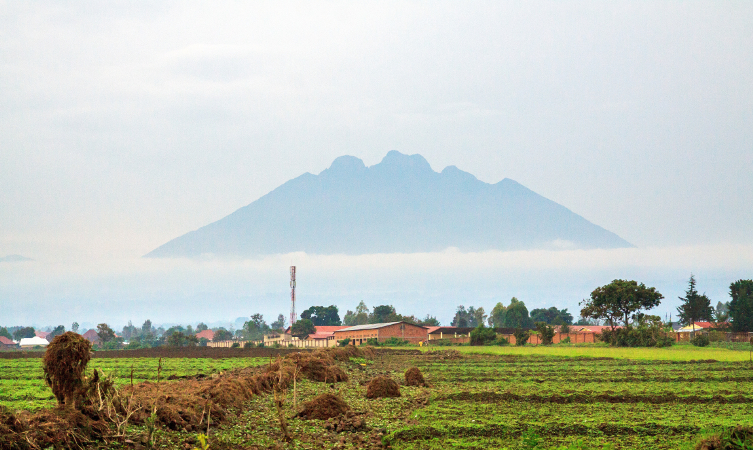 Harry has been known to describe Africa as almost a home away from home; a place where he can truly be himself – as has Prince William, Duke of Cambridge for that matter. The fact is that the continent is such a diverse and intriguing place, in which there is more to see and experience on every visit. From friendly village communities and new cuisine, to prestigious wines and of course safari opportunities, every visitor to this part of the world is sure to come away with some incredible memories.
Have a look at our range of cruises in Africa to find out where you could explore on an exciting adventure cruise.
Back to cruise guides and features
Go