Updated July 2018
With more and more cruise lines offering themed cruises, it's likely that you'll be able to find an itinerary that suits you and your hobbies for your next holiday. A major genre of themed cruises is music, as this is such a broad subject with many possibilities. You might find country, rock, classic, or blues music cruises, or maybe different eras: 60s, 70s, and 80s. Make a heap of new friends with fellow cruisers who share the same interest as you.
What kind of music-themed cruises are there?
With such an extensive scope of options out there, the likelihood is that everyone will find a music cruise that interests them. Most cruise lines will offer at least a theme night, if not a whole themed itinerary, so be sure to find out what's happening onboard at the time of booking, and if you'll need a specific outfit!

60's Music - whether you prefer the infamous pop songs of The Beatles, or the soulful sounds of Motown, it's not hard to find a cruise that offers sixties music onboard. Ask our sales team for more information about the best options.
70's Music - bars all over the world host tribute nights celebrating the likes of The Jacksons and ABBA, and cruise ships are no different. Remember to pack your flares, kimonos, and knee-high boots to boogie the night away in style.
80's Music - Marella Cruises are hosting a brilliant Electric Sunset 80s cruise which will be amazing fun for fans of this music.

Highlights include an opening night soul session with Trevor Nelson and Sara Cox's well-loved 80s dance party.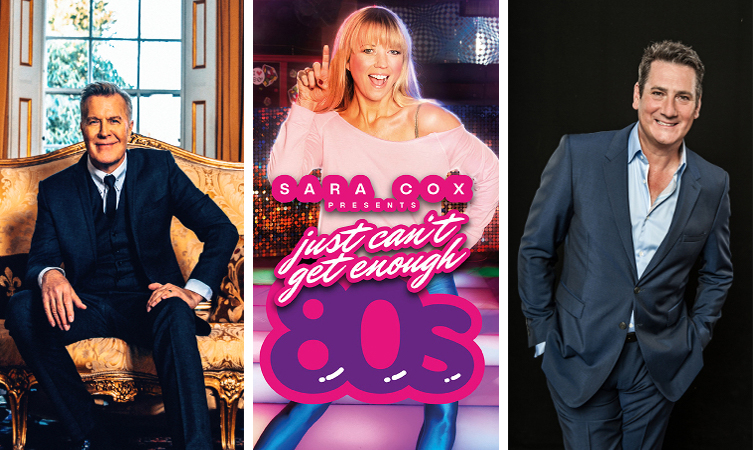 Classical Music - the stunning Bravo cruise

, is perfect for classical music enthusiasts, with performers like world-renowned Alfie Boe and Katherine Jenkins who, like the other 20+ acts, will be joined by the highly esteemed National Symphony Orchestra.

Country Music - don your cowboy boots and denim clothes, and show off your country-western dance skills at one of these rootin'-tootin' country music themed cruises.
Blues Music - in addition to the smooth jazz music you will often find in a ship's piano bar, some cruise lines will host themed events paying homage to artists like BB King and Etta James.
What to Wear on a Music Cruise

On any themed cruise, guests should keep in mind what clothing they might want to wear. Some cruise lines suggest fancy dress, and you can decide for yourself whether you'd prefer a full-blown outfit, or just a few accessories. Comfortable and glitzy clothes to dance in might be in order for an 80s cruise, whereas more elegant attire might be suitable when enjoying classical music. For more help and advice, check out our 'what to wear on a cruise' blog.
These music-themed cruises are a great chance to holiday with like-minded people, and embrace your interests while seeing some superb destinations. If these options don't suit you however, there are a range of other ways to combine your hobbies with your holiday. Find out all about other kinds of themed cruises.
Back to cruise guides and features
Go