From sports, to music and culture, and even military-themed, there are events held all over the world which gain the limelight and attention of the public when they occur. It's no secret that flights and hotel prices for the relevant destinations are likely to sky-rocket at the time of the event, so if you'd like to get out and see it, a cruise could be the answer. Many cruise itineraries happen to coincide with big events all over the world, and we here at Planet Cruise are often able to help cruisers obtain tickets to exactly what they want. Here's a quick overview of 15 popular events you can see on a cruise.
1. The Football World Cup
Held this year in Russia, some of the games will be played at the popular cruise port city of St Petersburg. Holland America Line, Azamara Cruises, P&O Cruises, and Princess Cruises are all offering Baltic itineraries through the world cup season (June/July) which include stops here.
2. Grand Prix
It's possible to combine a cruise holiday with Grand Prix in Abu Dhabi, Monaco, Barcelona, Singapore, and Japan. Not only do packages usually include race day tickets, but sometimes also access to concerts and parties. See our Grand Prix Cruise Specials page for more information.
3. Rio Carnival
Brazil is world-famous for its 5-day carnival in Rio De Janeiro, a place that has become synonymous with music, dancing, costume, and fun. Celebrity Cruises, MSC Cruises, and Costa Cruises all offer itineraries that match up with the carnival dates, and Celebrity Cruises have even been known to invite samba dancers onboard!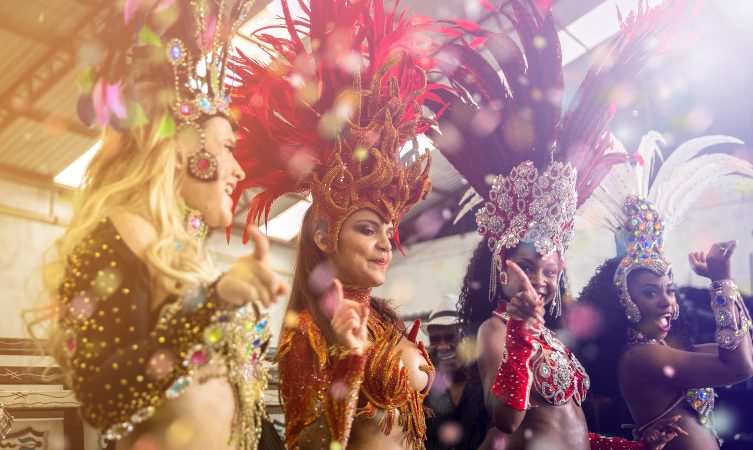 4. British Golf Open
Avid golf fans will be happy to know there are plenty of opportunities to combine a British Isles cruise holiday with their interest, with cruise lines like Azamara Cruises and Celebrity Cruises. Packages often include tickets to the final and sometimes other games as well.
5. Mardi Gras, New Orleans
The soul food, music, and beautiful atmosphere at the New Orleans Mardi Gras are something everyone should experience at least once in their life. Held annually in February or March, it's possible to experience the event during a cruise to sunny destinations like Florida and the Caribbean, with cruise lines such as Celebrity Cruises.
6. US Tennis Open
The final event of the worldwide tennis Grand Slam calendar, the US Open is held in August/September in New York. Cruise lines like Royal Caribbean are often operating in the region at this time, so it's simple to add a day or two at the tennis to your cruise holiday.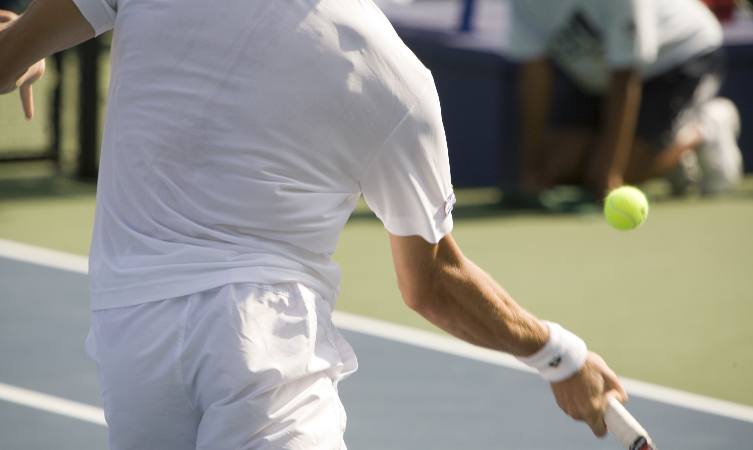 7. Melbourne Horse Racing Cup
Both P&O Australia and Carnival offer a selection of round-trip style cruises from Sydney to Melbourne or vice-versa, with opportunities for watching the famous horse racing at Melbourne in November. General admission tickets are often included in the package.
8. Cannes Film Festival
This exciting high-profile event dominates headlines every May, with attention given to not only films but also fashion and even global issues. You can witness the glamour and splendour on a Mediterranean cruise, and it's even possible for us to arrange tickets for you.
9. The Rugby World Cup
Locations for this tournament in the past have included the UK, Australia, New Zealand, and France, with 2019's games being confirmed for Japan. If you fancy taking in a game during a cruise holiday simply talk to our team about buying tickets, or adding on a few extra land days on to your trip.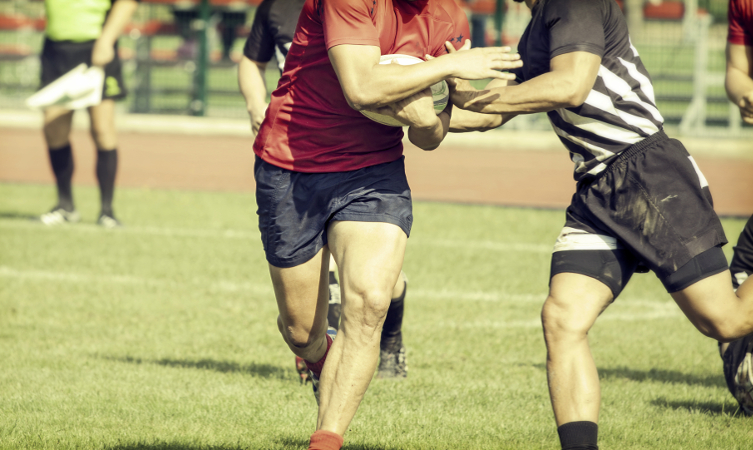 10. Australian Tennis Open
The first of the Grand Slam events, many cruise lines, such as P&O Cruises, get excited and involved by creating tennis-themed itineraries. As well as including tickets to matches in Melbourne, you'll likely find onboard activities such as Wii tennis tournaments, and talks hosted by tennis personalities.
11. New York Fashion Week
Another prestigious arts and fashion event, New York Fashion Week in September has become world-renowned. In celebration of style, Cunard offer the perfect cruise for fashionistas; a transatlantic crossing onboard Queen Mary 2. You'll find guest lecturers, exhibitions, and catwalk shows onboard.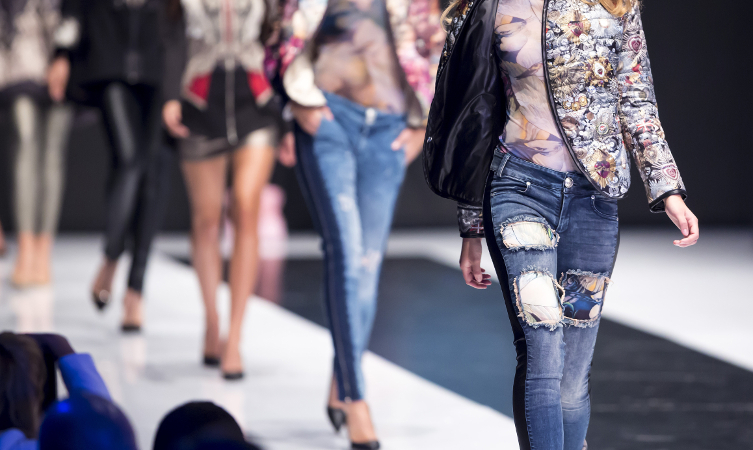 12. ICC Cricket World Cup
Held in popular cruising destinations such as Australia, India, and the Caribbean to name a few, if you have an interest in cricket it can often be arranged to attend a world cup game during your cruise holiday. Again, talk to our team about tickets and creating a cruise and stay holiday.
13. Jazz Festival, New Orleans
Another brilliant event in New Orleans, the Jazz Festival occurs between late April and early May every year. Past headline acts have included the likes of Rod Stewart, Lionel Ritchie, Fleetwood Mac, Stevie Wonder, Paul Simon, and Elton John – so there is a fantastic mix of music styles. Combine the festival with a Mississippi river cruise with the American Queen Steamboat Company, or Celebrity Cruises' Jazz Fest & Caribbean itinerary.
14. The Royal Edinburgh Military Tattoo
This ceremonious event is held annually in August, and can be combined with Fred. Olsen, Celebrity Cruises, and Holland America Line British Isles cruises. See magnificent military bands, a spectacular flypast, beautiful fireworks and more.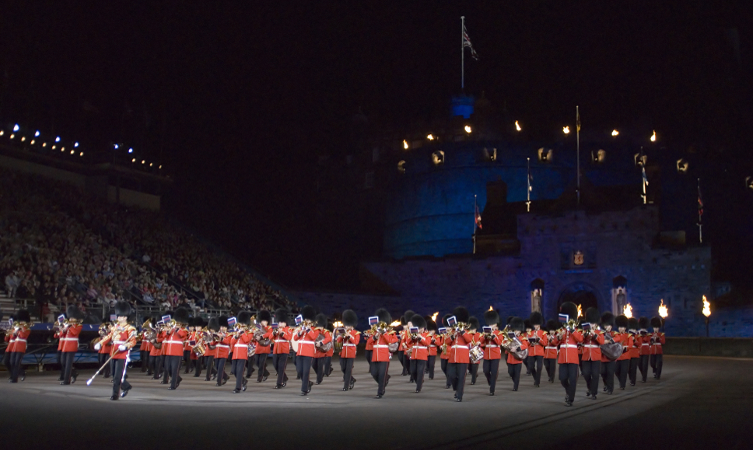 15. British & Irish Lions Tours
Rugby fans can see the British and Irish Lions on tour in various locations every four years. Previous destinations have included Australia in 2013 and New Zealand in 2017; and 2021 will see the team compete in South Africa. Just ask our sales team for more information about cruising in these destinations.
Back to cruise guides and features
Go