Cruising the beautiful continent of Africa is just one of those things you have to tick of your bucket list. With the majority of cruise lines traveling to this part of the world, it's possible to discover Africa's breath-taking wildlife life and exotic landscape easily. With over 50 diverse countries to see, you will be able to uncover vast amounts of culture and tropical scenery.
The attraction of African cruising is the difference in each country; exploring something new every location you stop in. Based on your interests you can choose from what suits you best, for example you may enjoy a cruise that offers you a wide range of experiences. However you may just be interested in learning specifically about the wildlife, and want a cruise that allows that opportunity for you. We're going to look at some different countries you could see whilst exploring Africa on a cruise.
South Africa - Cape Town
Cape Town has greenery beyond the imaginable, a city which is labelled the 'Garden City' in the 'Rainbow Nation'. Cape Town is a biodiverse city with amazing historic sites as well. 'The Cape Town Floristic Kingdom' is a hotspot area filled with floral flowers and plants. It is known to have never-before-seen flora located in the area. It is a real celebration of nature, described as one of the richest areas for plants on earth. Cape Town also has an extensive amount of landmarks such as the 'Table Mountain;' a highly populated tourist attraction which overlooks Cape Town. Many people enjoy either hiking to the top of the mountain or using the cableway over it. Cunard's Queen Elizabeth has a number of ideal itineraries for a South African trip from, taking in Madeira, Walvis Bay, Cape Town, and more.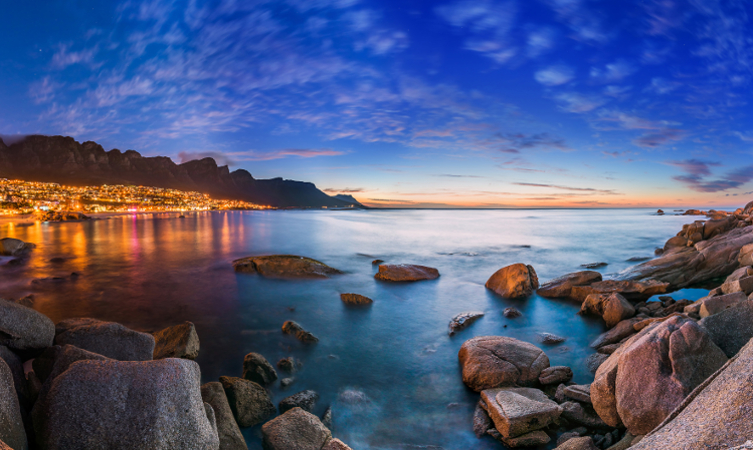 Madagascar
Madagascar is located in the south east of Africa, and is the fourth biggest island in the world. Home to some of the world's most unique exotic species, it's a land for real wildlife lovers. Madagascar also has some of the world's richest tropical rainforest, as well as 'Nosy be' - a popular beach destination with a hot climate; it's paradise for many visitors. Costa Cruises offer stunning itineraries including Port Louis and three Madagascar stops: Nosy Be, Diego Suarez, and Tamatave.
Kenya
Kenya is all about outdoor adventure; it's most popular for its safari opportunities. The 'Masai Mara Reserve' is Kenya's most famous safari park. It's home to over 450 animals, such as lions, zebras, buffalos, giraffes, hippos, and many more. For those who have a passion for wildlife Kenya is the best location for everything wild. Silversea Cruises offer wildlife retreats going through locations such as Mombasa in Kenya, Tanzania, Madagascar, Mozambique, and South Africa.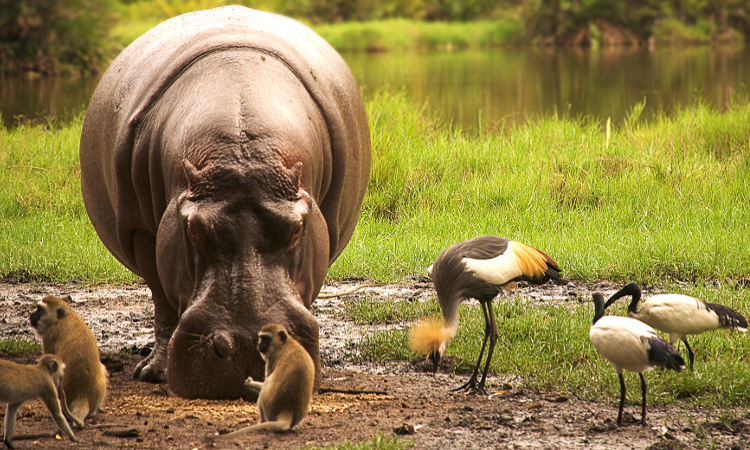 Namibia
Namibia is located in southwest Africa. It has a unique history with their ancient desert; Namib Desert is the oldest in the world. Namibia is an African country in which the majority of people still live the way they did centuries ago; it's famous for having tribes with stunning and culturally unique appearances. A known tribe in Namibia is the Himba people. The women in this tribe are known for using red ochre cream to cover their bodies. Namibia is also home to the largest population of cheetahs. It's a country looking to be discovered, so if adventure is what gives you a thrill then Namibia is a great place to visit. Cunard's Queen Elizabeth can transport you from Southampton to destinations like Portugal, Spain, Namibia, and ending with South Africa; an enlightening European beginning and African end.
Botswana
Botswana is a South African country filled with undiscovered, natural intriguing landscape. It has great diversity with wildlife and exotic seeming surroundings. The Kalahari Desert here is the sixth largest desert in the world – it covers 80% of the country. Chobe National Park is home to the world's biggest elephant population and a diverse amount of birdlife and other wildlife. The Chobe River is located throughout countries such as Angola, to Ngoma in Uganda, and into Botswana. An African river cruise here can be a fantastic animal adventure, as the place attracts elephants, hippos, crocodiles, and more. It is seen as a place to watch nature with a real calm ambiance.
Back to cruise guides and features
Go