What is an Onboard Party Like?
Ever wondered what the nightlife is really like on a cruise? With so many cruise ships having created a huge space for nightlife, it's now becoming a topic talked about before even entering the ship! Read on for an idea of what sort of thing you can expect.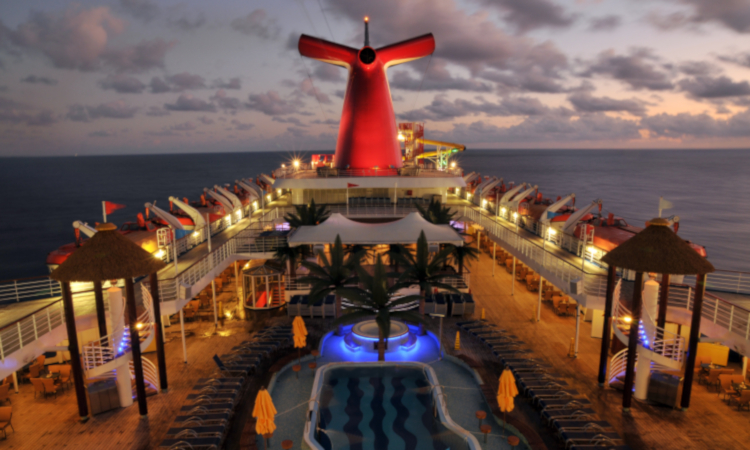 Carnival Cruise Line
Carnival Cruise Line is known for a bubbly exciting ship life and it doesn't stop after dark with their uniquely decorated nightclubs and their own individual venues with different themed nights. Offshore party life is booming with opportunities like a river party cruise excursion. Knowing their market well, Carnival Cruises also host a Mexican beer tasting and pub crawl excursion which is great for those who love a pint. A ship which specifically caters to the party element is Carnival Fantasy. With the interior design bold, bright, and colourful it boasts a great party ambiance, with the new Bluelguana Tequila Bar that recently launched onboard, it's a party ready to happen. You can find the Bluelguana Bar on all Carnival ships, apart from Panorama and Sunrise.
Norwegian Cruise Line
Norwegian Cruise Line's Glow Party onboard Norwegian Breakaway is the talk of the ship with an all-white theme; red carpet and messy neon face paint. Happening at least once a week, there will be no missing out on this fabulous party. There are a thrilling atmosphere and general excitement onboard, complete with mesmerizing visuals from a big screen TV, and a DJ who will be up until the late night creating an unforgettable at sea experience. NCL is also famous for their Vegas-style nightclub, the vibrant Bliss Ultra Lounge with plasma screen, and an elegant touch.
Princess Cruises
This cruise line turns their Regal Princess ship, into a 'Love Boat' inspired rooftop deck party taking over their Retreat Pool. Simply speak to your sales consultant or staff onboard to find out when the party takes place, so you know when to put your glad rags on! With colourful lights, lit up drinks, and a DJ, what more could you ask for at a rooftop party? Passengers onboard are even able to enjoy the music and the scene from the hot tubs!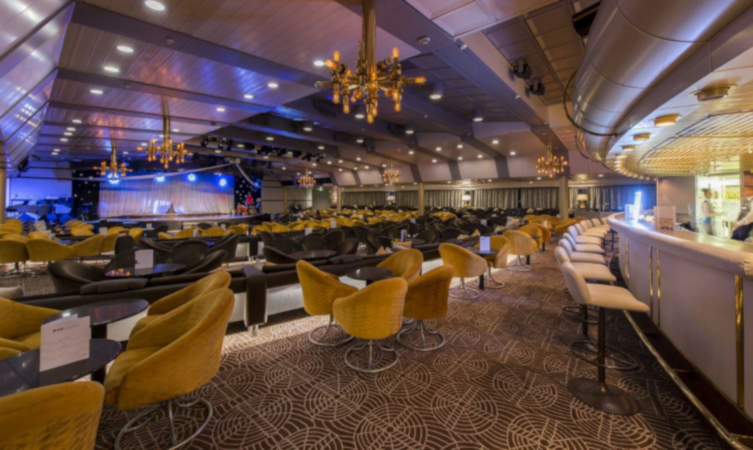 Celebrity Cruises
Celebrity Cruises truly have the celebrity status with their infamous 'Sin City' venue found on Celebrity Reflection, Celebrity Silhouette, and Celebrity Solstice. This venue offers a completely new onboard experience. The cruise line offers multiple bars which are a favourite to those who love a social, party atmosphere. Celebrity Cruises also offer an intriguing Hot Glass Show, a glass-blowing show that you won't be able to take your eyes off.
Royal Caribbean
This popular line is known for everything being above and beyond the usual. So with that, Royal Caribbean hosts a top secret party that you can only get in with a secret code. It's only available on 'Oasis of the Seas,' and if you enjoy the excitement and thrill of an undercover party, you'd definitely enjoy Royal Caribbean Prohibition Party. Find handcrafted cocktails, and entertainment throughout the night creating an amazing experience.
Azamara Club Cruises
This more traditional line hosts a 'White Night Party', which is held once every voyage, and takes place onboard every Azamara Cruise. The pool deck is transformed with white banners and balloons. It's a more mature choice of party, which is great for those looking for something a little more stylish and sophisticated.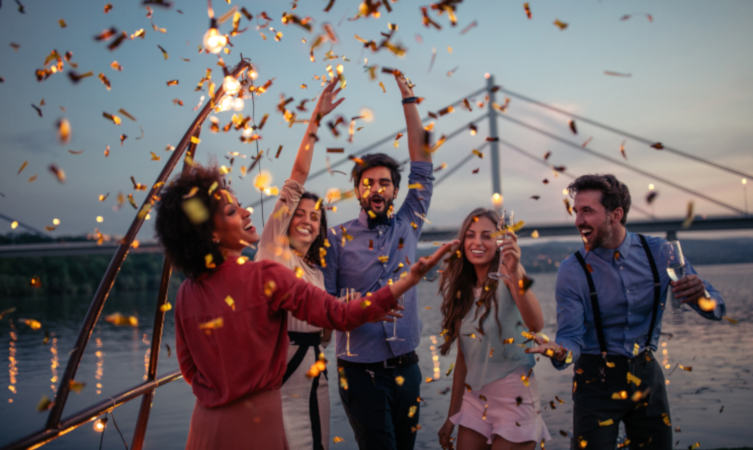 MSC Cruises
MSC cruises certainly create an exhilarating party experience, one that accommodates a diverse array of people and styles. From the Flower Glory Party - a hippy style affair - and a true Brazilian Carnival Party, right through to a prestigious White Party full of white décor and elegance. These parties can take place all throughout the voyage; simply keep up to date with the daily activities announced onboard to find exactly what's happening when.
Talk to our helpful sales team to find out what kind of parties are happening onboard any given cruise, and consider what type you would most like to have a boogie at! Many cruise lines even offer themed cruises, like this fantastic 80s cruise with Royal Caribbean.
Back to cruise guides and features
Go