Emerald Yacht Cruises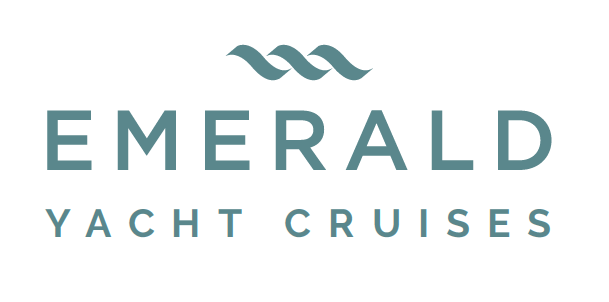 Cruises with Emerald Yacht Cruises
Known for their luxury river cruises, Emerald Yacht cruises have taken to the seas to offer the same exceptionally high standards of service, dining and entertainment on their ocean voyages. Courtesy of their superyacht, guests will be able to sail to exclusive destinations as they enjoy life onboard and ashore in the lap of luxury.
Flexible Booking Terms and Covid-19 safety measures. Learn more
Emerald Yacht Cruises: Life on-board
Total cruises

0

Fleet:

0 Ships

Destinations:

0
From fine dining at every meal time to its very own watersports marina, and elegant bars and lounges, alongside stylish and comfortable accommodation, guests will be astounded by the luxury which Emerald Yacht Cruises exudes at every turn.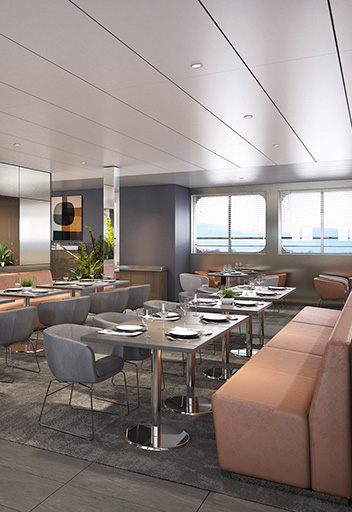 Dining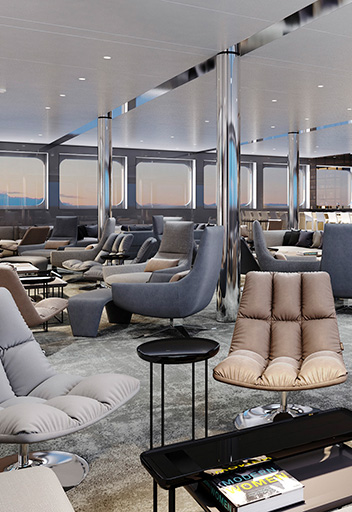 Entertainment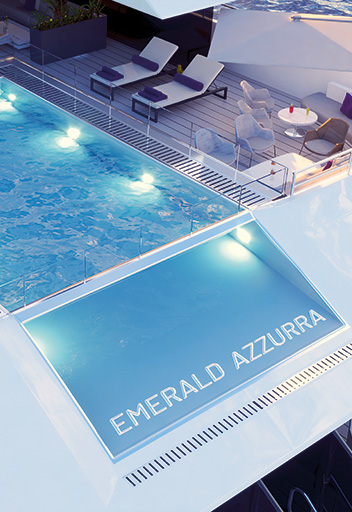 Recreation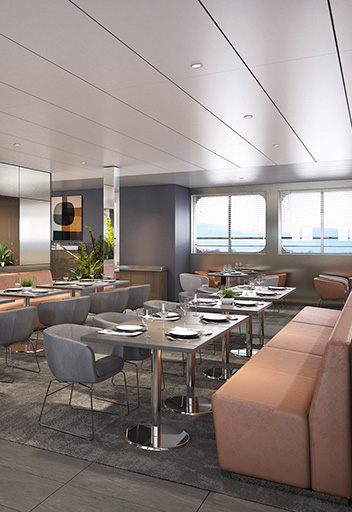 Dining
Fine dining comes as standard during your time with Emerald Yacht Cruises thanks to their signature restaurant, Reflections. Here, guests can enjoy the sophisticated venue at breakfast, lunch and dinner with tempting menus. In addition, you can make the most of your meal thanks to the sommelier-paired wines and beers which will help to lift the flavours of your dish to a new level.
Alternatively, if you find yourself feeling peckish during the day, the relaxed café, located close to the pool, offers snacks and sandwiches to keep you well-fuelled.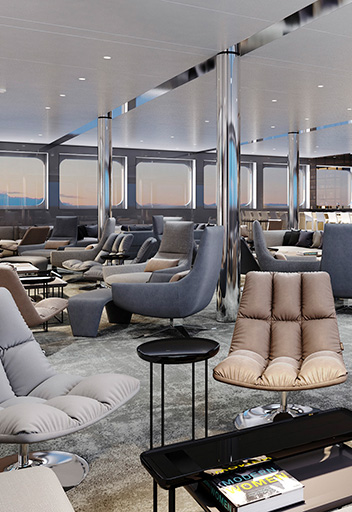 Entertainment
Once night falls, you can head to one of the bars and lounges, with your evening ending in complete comfort thanks to your plush suite or state room.
Sky Bar
Observation deck and lounge
Horizons Bar & Lounge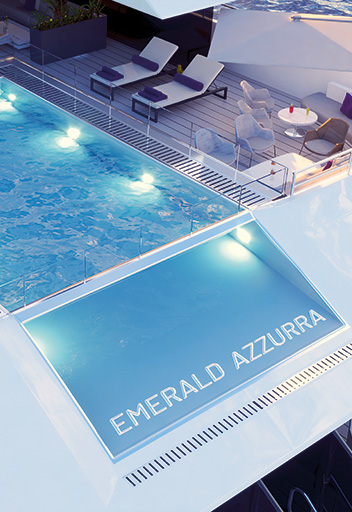 Recreation
When you're not embarking on exciting shore excursions, tailored exactly to your needs, from guided walking tours to adventurous bike rides and hikes, you can enjoy just what's on offer onboard during your cruise. Whether you'd like to use your holiday to relax and let the stresses of everyday life float away or you'd rather stay active, there's everything from a pool and sun loungers to a gym.
Pool
Gym and sauna
Salon
Spa
Watersports marina
Emerald Yacht Cruises Ships
At 110 metres long and with space for just 100 guests, Emerald Yacht Cruises' superyacht takes luxury cruising to new heights as her small size allows journeys to the most unique destinations and ports of call.


Emerald Yacht Cruises ship classes explained
Emerald Yacht Cruises Destinations
Visiting the likes of Barcelona, Nice and Split in the Mediterranean, the Red Sea and the vibrant city of Istanbul in the Adriatic Ocean, Emerald's innovative itineraries take you to some of the most fascinating destinations in Europe.
Fresh from the blog
Find all the latest cruise-themed guides and news here!
Visit our blog