The cruising world offers an alluring way to travel, but what about the mysteries behind the scenes of a cruise ship? As a ship is so big and caters for many people, the staff required seems to be endless; and with so many different types of ships, there are also different types of staff. Read on for a little look into just a handful of jobs you can get on a cruise ship.
Butler
Certainly an interesting role; the butler's job essentially is assisting passengers in whatever might be asked. If requested, your assigned butler can book restaurant reservations, spa treatments, and also excursions, creating a holiday that is adapted to you. They take all the stress away from waiting in line, allowing you more time to relax. Butlers will even liaise with restaurant chefs to make sure any allergies or dietary requests are met to suit your needs. Butler's take care of all the little things, for example; polishing shoes if needed, turning down your bed, and simply making sure you know all of your options onboard. But what does a Butler not do for you? A butler is there to assist you but not look after you, in other words, they don't babysit. Having said this they can explain the options onboard with regards to childcare, and arrange services as necessary.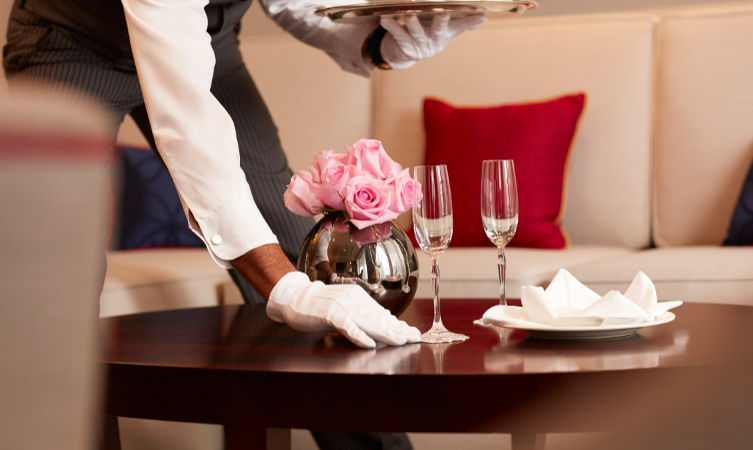 Not all cruise lines employ Butlers, but certainly luxury lines usually do. Here are just some cruise lines offering this service: Silversea Cruises, Celebrity Cruises, MSC Cruises, Costa Cruises, Cunard Line, Azamara Club Cruises, P&O Cruises, and Oceania Cruises.
Cruise Director
A cruise director is in control of all things entertainment, supervising the headline acts and creating a memorable entertainment experience for passengers. As well as managing the entertainment, a cruise ship director is also in control of the social side of cruising, making sure that passengers are being catered for. The cruise director has the responsibility of hospitality and customer service. Speaking to hundreds of passengers and staff daily, confidence and organization are highly important. The cruise director communicates with many different departments onboard to make sure schedules are correct in order to create an amazing experience.
Events Manager
The events manager is second down from the cruise director, and the person in the position will support their superior in working toward providing flawless hospitality. At least 2 or 3 years of experience in management and event planning is needed.
Social Hostess
The hostess is in control of all things social, and will almost behave like the life of the party – while of course keeping a sense of responsibility and confidence. They are usually conducting all different types of activities such as cocktail parties, and social gatherings. The Social Hostess will set out invitations for special events occurring on the cruise ship.
Casino Staff
The majority of the larger cruise lines boast a casino on their ships and to work in one, applicants will need to have worked in a similar environment for at least 2-3 years. A bonus for casino staff is while the cruise in port the casino is closed, giving the staff an opportunity for onshore visits in some incredible destinations all over the world.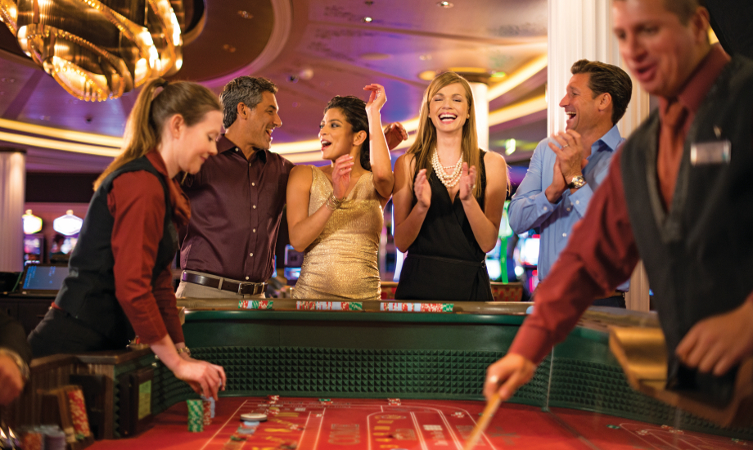 Lecturers
A lecturer's job is giving public speeches and announcements about what's occurring within the cruise ship. The lecturer must also have plenty of knowledge about the ports of call, in order to give out recommendations and good advice. This job role is all about approach and confidence, so whilst experience is not necessarily needed, an outgoing person with an interest or background in travel would be ideal for the job role.
Musicians
Both small and large cruise ships almost always have at least one resident pianist onboard. These musicians will play background music in lounges, dining rooms, atriums, and lobbies. They might even make an appearance in the Karaoke venue to lend budding singers a jubilant accompaniment.
Dancers
The larger cruise lines usually host a number of theatrical shows, and lines like P&O Cruises and Cunard even offer dance classes for guests. Dancers are therefore hired to teach and perform on stage and off stage for the entertainment of the passengers. Most lines will require dancers to have experience in public dancing.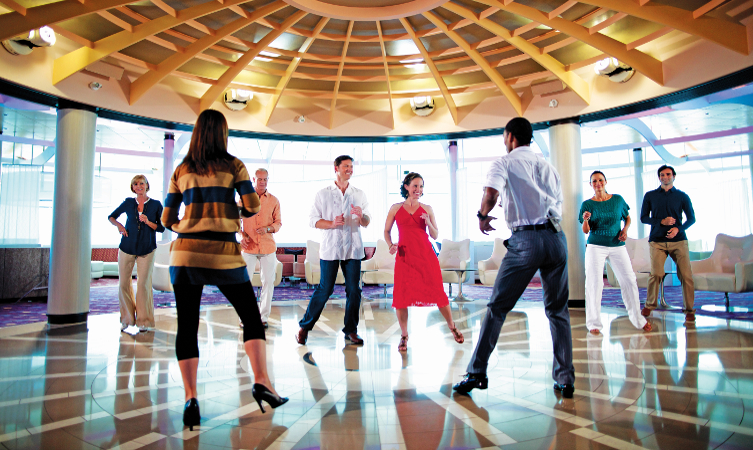 Cruise Consultant
The cruise consultant is there for when passengers want to inquire about onboard information, be this relating to restaurants, excursions, time in port, or scheduled entertainment. It is also the consultant's job to promote future cruises to onboard passengers.
Take a closer look at the inner workings of how to run a cruise ship, with our blogs; Behind the Scenes on Carnival Vista and Behind the Scenes on Caribbean Princess.
Back to cruise guides and features
Go