The Amazon River holds an incredibly vast array of exhilarating experiences. With the highest number of species of all of the world's ecosystems, with every turn visitors are likely to find an animal or plant they haven't yet noticed. If you've always dreamt of discovering this fantastic destination, find out just how easy it is to do by cruising the Amazon River.
Locations along the Amazon
The Amazon rainforest spreads across 9 countries, being 5.5 square kilometres in total. The majority is in Brazil, Peru, and Bolivia, however it also spreads into Ecuador, Columbia, Venezuela, Guyana, Suriname, and French Guiana. Common stops on an Amazonian cruise are;
•
Manaus, Brazil
– once a centre of rubber trade, the former wealth and glory of this large jungle town is still evident. Here you can see the natural phenomenon of 'the meeting of the waters', where the dark Rio Negro meets the muddy looking Rio Solimoes.
•
Iquitos, Peru
– located in northeast Peru, Iquitos is a well-known jungle city and a fantastic gateway for explorations into the wild. The town is peppered with colonial style buildings due to the European presence in the 19-20th century rubber industry boom.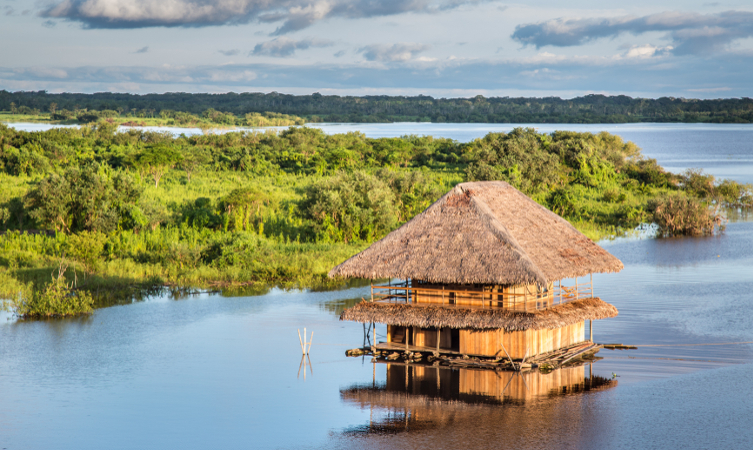 •
Santarem, Brazil
– another hub for rubber trade, Santarem is where Henry Ford founded his plantations. Interestingly it's also the town in which more than 100 confederate soldiers settled after the American Civil War.
Cruise lines that go to the Amazon
Because parts of the Amazon River are so wide, cruises here are not limited to river cruise ships; in fact, a number of predominantly ocean cruise lines also operate here. Here are some of our favourite options.
•
Cunard
– this luxury British liner rightly pride themselves on offering guests varied destination immersion opportunities in Manaus, as well as a fabulous, traditional cruise experience onboard.
•
Avalon Waterways
– this river cruise line has built a bespoke river ship –
Amazon Discovery
–which is absolutely stunning. Transporting guests to important locations all over Peru, in addition the wonders of the Amazon you can see Machu Picchu, Lima, and Nazca to name a few.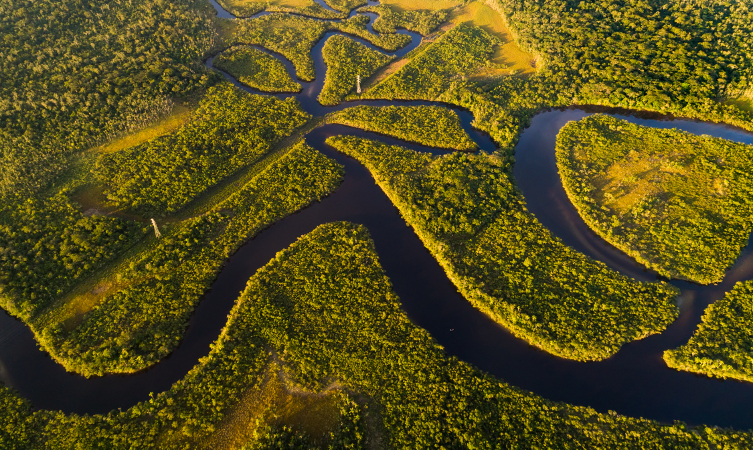 •
Crystal Cruises
– their stunning, 6* ships often offer itineraries which combine the Amazon with the Caribbean. This means guests can immerse themselves in some exciting new scenery while discovering new species, as well as relax and soak up the island sun and atmosphere.
Hints and tips for cruising in the Amazon
This unique destination has so much to offer all those who visit it, but can present some minor issues if you're not properly prepared. Avoid problems and heed these helpful tips:
•
Talk to your doctor before travelling
– depending on where you'll be going a doctor might recommend malarial protection, and injections such as for Yellow Fever, Typhoid, and Hepatitis A.
• Pack good insect repellent – avoid bites by protecting yourself with an effective insect repellent that should be topped up frequently especially if you're out in the open jungle.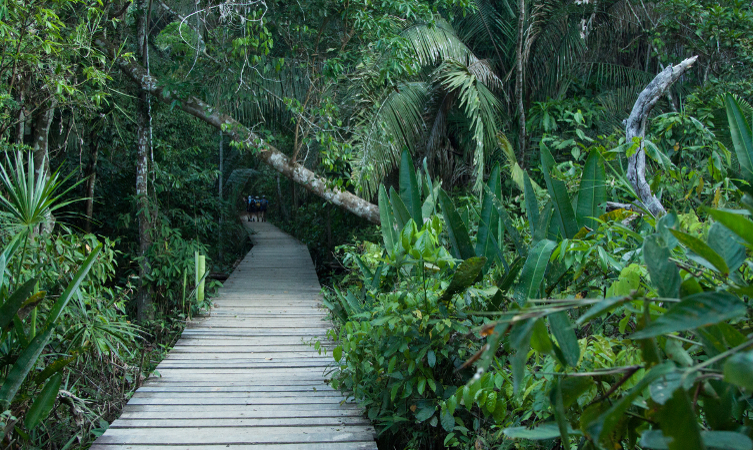 • Take a hand fan – if you'll be heading into the jungle itself it gets hot and humid very quickly. Avoid overheating by taking a small fan in your bag or pocket.
• Drink lots of water – the humidity in the Amazon can be deceptive. You might feel relatively cool but can quickly become dehydrated if you're not drinking enough.
• Be prepared for rain – the rain can come on all of a sudden in the jungle, so stay prepared with a foldaway raincoat or poncho.
Back to cruise guides and features
Go