Tall ship and yacht cruising offer an alternative, more classical approach to cruising, with lines like
Star Clippers
,
Windstar
and
Ponant
taking you back to the bygone age of sailing with their beautiful, archaic ships. These leisurely vessels offer a truly exhilarating cruising experience like no other. The ships may not be as large as some of the more mainstream cruise liners, but this doesn't mean they're any less luxurious, nor are you going to be any less comfortable. Although most of the cruises available on these historical ships are mainly destination based, you'll find that your cruise is actually enhanced by your time at sea.
Imagine having the chance to feel the wind tugging on the sails as you relax in the pool. You'll feel one with the sea with these ships offering to take you closer than any other cruise option can. Plus, you can enjoy one of the many unique activities onboard as you move with the waves. Why not help out with the raising of the sails? Or, should you feel brave enough, even climb the rigging; the best way to attach yourself to the authenticity of the ships.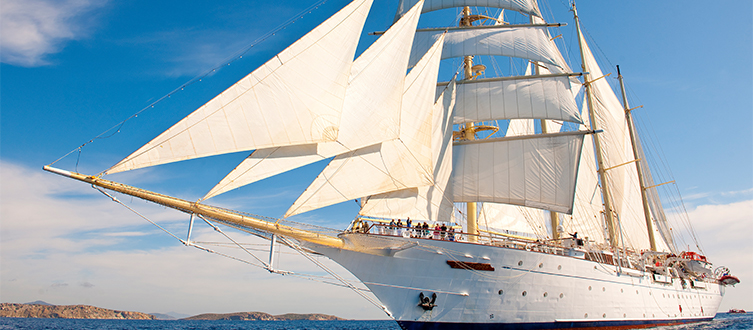 The cabins are also high in authenticity, as some of the double rooms might even have bunk beds. If you'd prefer something a little more luxurious, there are plenty of lavish options for you, just speak to our sales team to find out all about the different choices.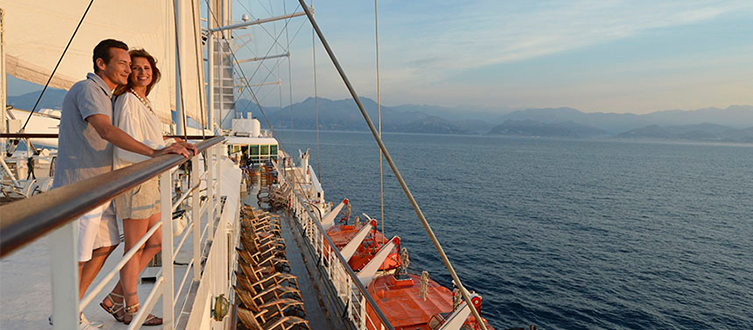 Star Clippers'
Royal Clipper
is the leading flagship, with 5 masts, 42 sails (meaning there is plenty to help out with), and even more to explore. She can accommodate a maximum of 227 passengers, so your time onboard will be personal and intimate. In fact, this is likely to be the case no matter which yacht or tall ship you sail on, as they can facilitate anywhere from 400 down to as few as 67 passengers. Royal Clipper has 3 pools for you to take advantage of, as well as bars, restaurants, and a library, so you can kick back with a good book while you sail on a natural, wind-powered vessel.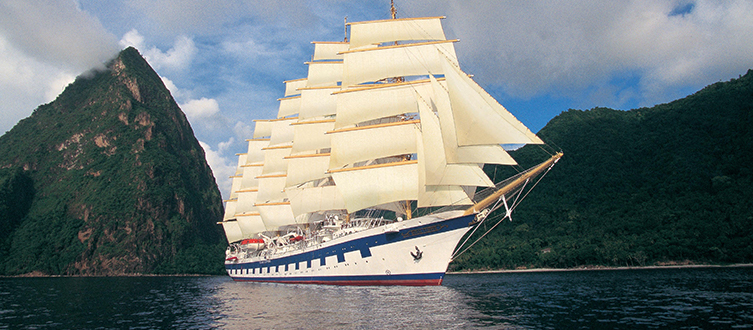 Back to cruise guides and features
Go