If you've long wanted to explore Asia or South America and have settled on taking a cruise, consider adding on a few extra days on either side to see more of the mainland. A great way to do this is with a Wendy Wu Tours experience, on which you'll be treated to some incredible immersive encounters as well as being well and truly looked after by expert staff. Read on to find out more about discovering Asia with Wendy Wu Tours.
Who is Wendy Wu?
Wendy herself was born in Tibet and was raised by a family who had a real love for travel. Spending her young life exploring various places in China, including the enchanting Yangtze River, her interest in discovering more about the places around her grew and grew. Soon enough, her passion for travel developed into a keen desire to encourage others to see more, and in 1994 Wendy sent her first tour group to China. The success of the trip was such that word began to spread, and thus a lucrative business was born.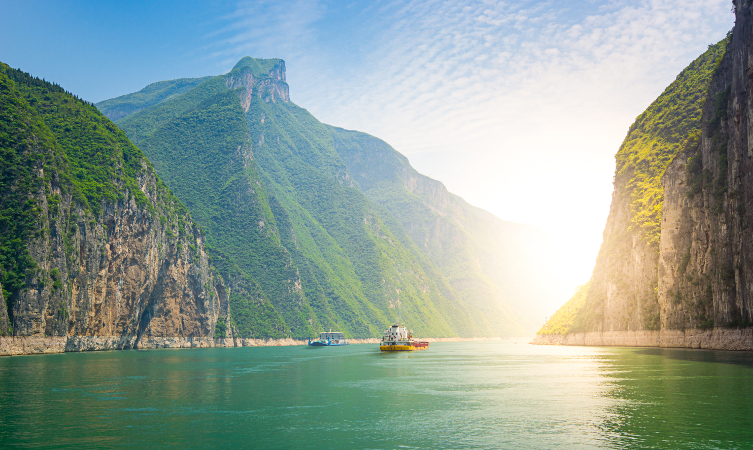 Where can you explore on a Wendy Wu Tour?
Wendy Wu Tours operate in exciting locations across the world, from Japan to South America and plenty in between;
| | | |
| --- | --- | --- |
| | | |
| | | |
| | Borneo | |
| Tibet | Nepal | |
| Mongolia | | |
| | | |
| | | |
| | | |
Cruisers who start or end their itinerary in these destinations can simply arrange to add a few days on to their holiday, creating their own cruise and stay package. For example, you could fly into Beijing and spend a few days in the heart of the city, taking in iconic sites such as the Great Wall and the Forbidden City, before embarking on your Asia cruise and heading south.

What kind of experiences are offered with Wendy Wu Tours?
With a real passion for immersing guests into local culture, Wendy Wu Tours are planned to the finest degree to enable just that. Guests will be entirely taken care of by local guides, who will not only ensure that everyone is safe and comfortable, but also that they have unique experiences and are given real, expert insight into the places visited. As well as seeing some world-famous sites, on a Wendy Wu tour guests will be treated to some truly authentic, local scenes they may not have come across on a self-guided tour. To give you an idea of what to expect, here are a handful of experiences you could enjoy;
Cruise the waters of Lake Ashi against the striking backdrop of Mount Fuji
Bargain for souvenirs in the hustle and bustle at Hong Kong's Stanley Market
Experience peace like never before on a gentle boat ride in Kerala's backwaters
Take a scenic cog train up to the base of the Christ the Redeemer Statue in Brazil


Why Choose Wendy Wu Tours?
Wendy Wu Tours is widely known for flawless service and expertise, and over the past 20 years the company has collected a variety of noteworthy awards. These include the TTG's (Travel Trade Gazette) Tour Operator of the Year Award, various accolades from the British Travel Awards, and several Certificates of Excellence from Trip Advisor, among many more. In 2017 Wendy Wu Tours was also officially inducted into the British Travel and Hospitality Hall of Fame.
Talk to our cruise experts today about combining your Asia or South America cruise with a Wendy Wu Tours experience, or request our latest Asia brochure to peruse more of your options.
Back to cruise guides and features
Go