G-Adventures Cruises
Cruises with G-Adventures
Aiming to provide customers with an authentic yet responsible and sustainable travel experience, G-Adventures takes curious travellers to unique, off-the-beaten track destinations. Completely different to a holiday on a mainstream cruise line, the small groups and intimate ships make for an unforgettable adventure.
Flexible Booking Terms and Covid-19 safety measures. Learn more
G-Adventures: Life on-board
Total cruises

0

Fleet:

0 Ships

Destinations:

0
With G Adventures the focus of your cruise is exploring and discovering. Because of this, you won't find typical cruise ship entertainment onboard, but the comfortable surroundings are perfect for unwinding ready for the next adventure.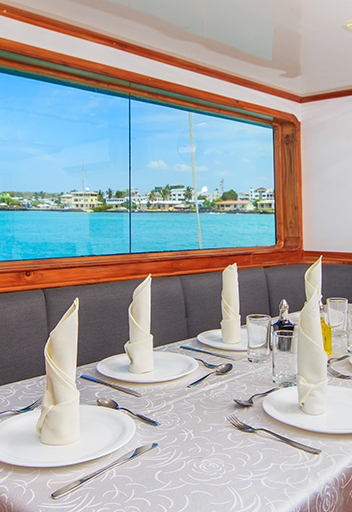 Dining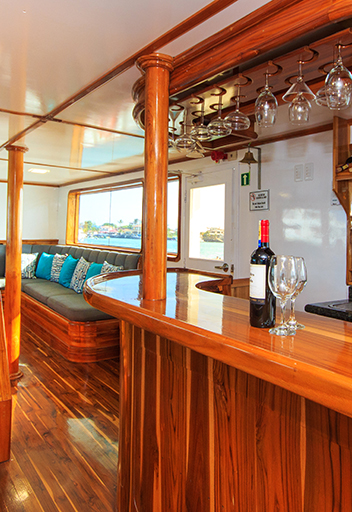 Entertainment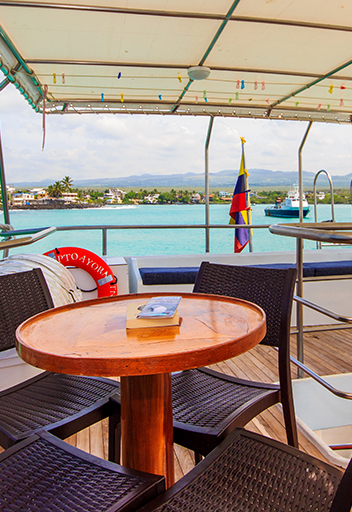 Recreation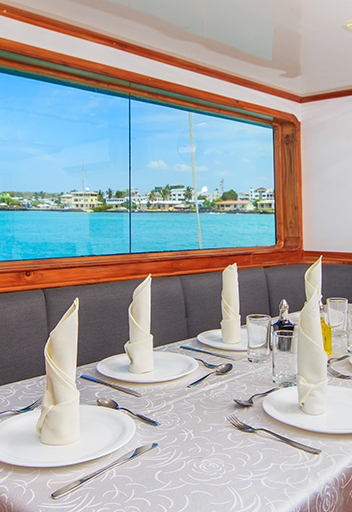 Dining
Dining during your G-Adventures cruise is a simple yet tasty affair. While you may not get the same variety of cuisine available onboard larger cruise ships, you'll be able to enjoy dishes inspired by local delicacies using fresh and sustainable ingredients.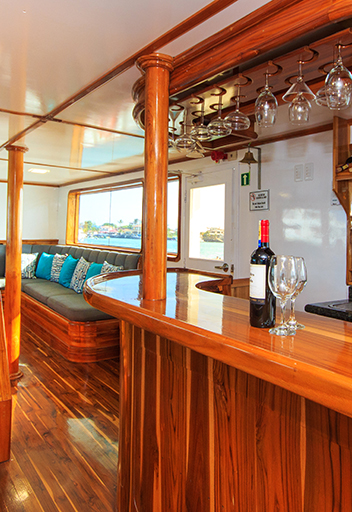 Entertainment
A G-Adventures cruise isn't about flashy entertainment, but rather socialising with other guests and exchanging stories. Grab a drink from the bar and gather with others onboard as you swap anecdotes about the day's shore excursions and learn more about what brought you all together to share such a unique experience.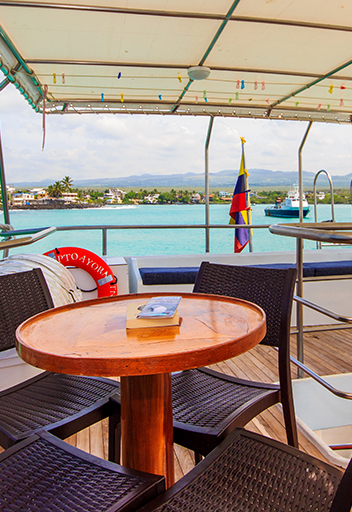 Recreation
A cruise with G-Adventure is very destination-oriented, meaning you'll spend much of your free time exploring each place you visit along the way. However, when you do find yourself with some spare time to relax on the ship, the expert crew will be eager to help you learn even more about the history, culture and wildlife each destination has to offer. What's more, you'll be able to make the most out of the shared social spaces to relax, enjoy a drink, read a book or chat with fellow voyagers.
G-Adventures Ships
Small in size and designed to reach even the most remote destinations, G Adventures' ships are built for expeditions, and with such a limited guest capacity you'll soon become acquainted with your fellow explorers.
G-Adventures ship classes explained
G-Adventures Destinations
When it comes to your cruise, there are various destinations to choose from. With a focus on seeing life as it is for the locals and wildlife, there won't be ports of call in large cities, but rather immersive experiences in lesser known locations.
Fresh from the blog
Find all the latest cruise-themed guides and news here!
Visit our blog