When considering a first cruise holiday, many look at destinations in the Mediterranean or Caribbean to start with. While these are fantastic places to relax and explore, eventually some seasoned cruisers might begin to think about trying somewhere a little bit different. If this sounds familiar, read on to discover more about eight places you didn't know you could see on a cruise.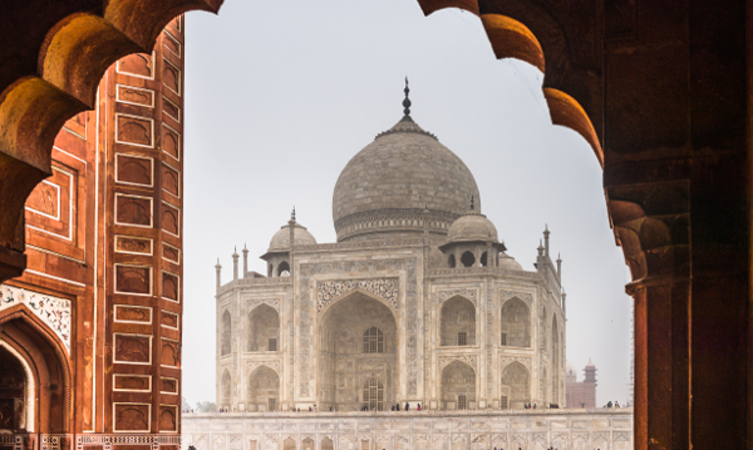 1. The Taj Mahal
The incredible feat of architecture that is the Taj Mahal is located Agra, which is more than 600miles away from the coast. Considering its location, of course you wouldn't think it could be visited on a cruise, but in fact, a number of Indian Ocean and Asia cruise itineraries do offer a visit to the Taj as an excursion. Or, you could even include a Golden Triangle Land Tour package taking in Delhi, Agra, and Jaipur.
Now when you think of a holiday you probably won't think of a destination like Antarctica, but it might just be the location you're looking for if you want something unique. Expedition cruise lines such as Silversea Cruises and Ponant have ships that can navigate the seas here, and offer some brilliant itineraries on which you can explore the scenery and see wildlife up close.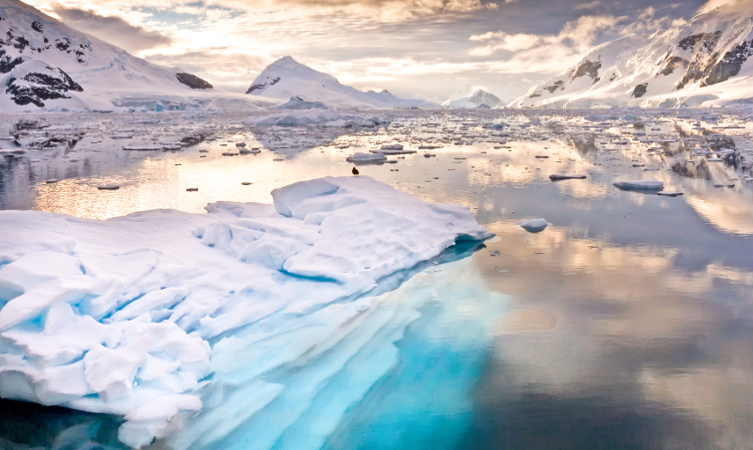 3. Graceland
Fans of Mr Elvis Presley will be delighted to find out that it's possible to visit his house, Graceland, in Memphis, Tennessee on a Mississippi river cruise. The classic choice would be with the American Queen Steamboat Company, which takes cruisers along this integral river on a classic steamboat ship. Most itineraries include a stop in Memphis, where you can take in a visit to this iconic attraction.
4. Kruger National Park
This famous safari hotspot sits on many a bucket list, but some travellers are put off by the fact that they are uncertain of visiting without proper guidance and comfort. This issue is wholly avoided if you opt for a cruise in South Africa. While the park itself is fairly inland, cruise lines who operate in this part of the world, like luxury line Seabourn, often offer an excursion or land tour here.
5. The Northwest Passage
This Arctic path joining the Atlantic and Pacific Oceans is predominantly made up of ice, making it difficult to navigate. Thankfully, for more adventurous holidaymakers, some cruise lines have designed ships which are fitted with the required equipment to traverse the passage, so now it's possible to see the unique terrain from the comfort of a glorious cruise vessel. Hurtigruten and Crystal Cruises are among those that operate here.
6. The Pyramids
Another common bucket list feature, the majestic Egyptian Pyramids in Giza – close to Cairo – are another world wonder that can be seen on a cruise. River cruise line Discover Egypt have been operating on the Nile for nearly ten years, and are recognised for their expertise. Travel with them and add on an overnight stay in a hotel close to the pyramids as well.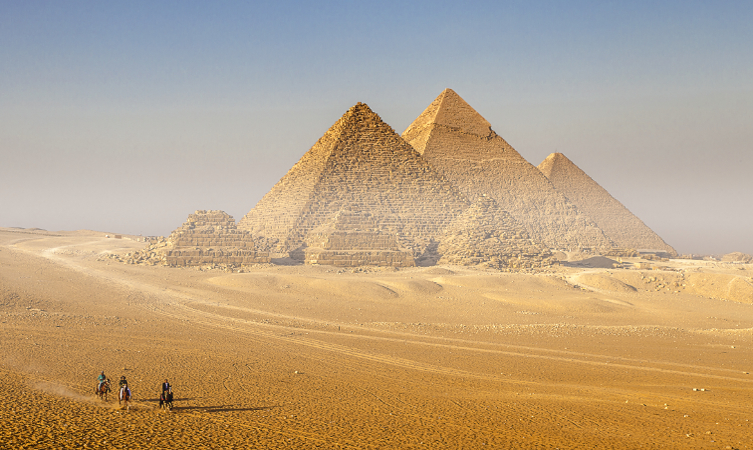 7. Petra
The awe-inspiring, historic site of Petra in Jordan dates back to 300BC, and has attracted visitors from all over the world since it was rediscovered in 1812. The nearest port to its setting is Aqaba, which is around a two hour drive away, and there are a number of cruise lines like Marella Cruises, Princess Cruises, and Cunard that sail here and offer excursions to Petra.
8. Vladivostok
At the far eastern side of Russia lies the busy and alluring port city of Vladivostok; end of the famous Trans-Siberian railway and just a stone's throw away from China and North Korea. The city has had great importance throughout history, thanks to its ideal strategic position. Many might think this part of the world is hard to reach, but in fact many cruise lines operate here, such as Holland America Line and Princess Cruises.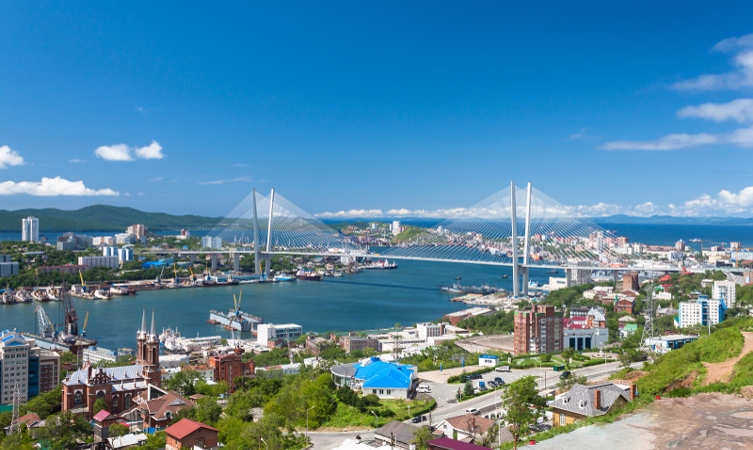 For more inspiration about interesting places to see on a cruise, take a look at our guide to 10 Unmissable Natural Wonders to See on a Cruise, or Five Cruises for Your Bucket List, to get started planning the cruise of a lifetime.
Back to cruise guides and features
Go