Details have been revealed about Royal Caribbean's very special island resort in the Caribbean, CocoCay, and we couldn't be more excited about it. The destination seems to have everything a visitor could want, whether they go with a group of friends, their family, a couple, or as a single.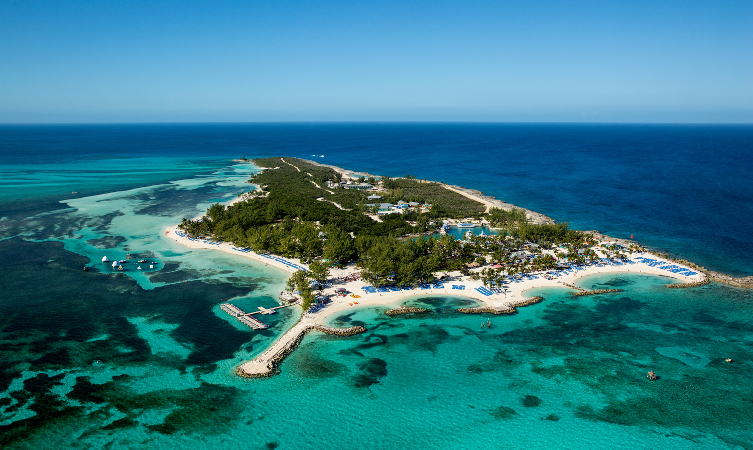 Imagine disembarking from your cruise ship and stepping into a beautiful location full of exhilarating waterpark features, spaces to relax, venues for some amazing food – not to mention cocktails – and all sorts of other fun activities. Royal Caribbean have just about everything covered, which is why they can make the bold statement that is 'Perfect Day at CocoCay'.
Relaxing at CocoCay
If you're simply looking for a day of relaxation, the swaying palm trees, gentle shores, and soft rhythmic Caribbean music will surely deliver just what the doctor ordered. At CocoCay you'll find some wonderful over-water cabanas – with room enough for six – which are the perfect space for a little peace and quiet overlooking the ocean. The cabanas even have slides leading straight into the sea, so if you do fancy a quick dip to cool off it's easy to do so.
CocoCay Waterpark
For those who want a little more action, the waterpark boasts some brilliant features. You'll find the tallest waterslide in North America, as well as the biggest wave pool in the Caribbean – both of which will provide fun and laughter for anyone who has a go. Classic Royal Caribbean Splashaway Bay attractions can also be found, with a choice of pools and exciting slides for all to enjoy.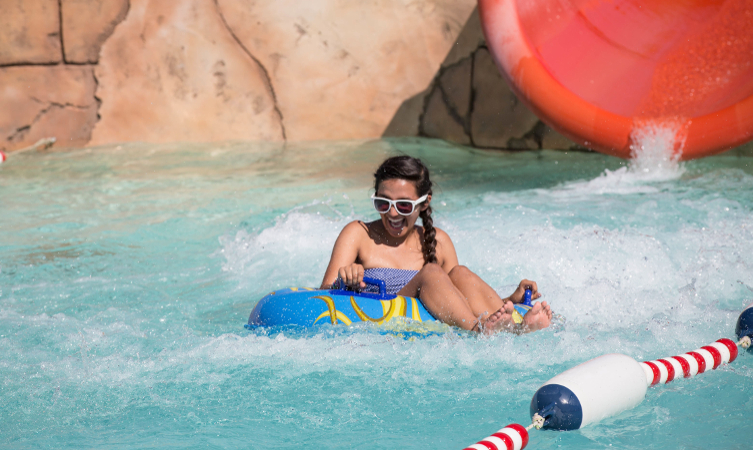 Equipment to Rent
It's possible to have some fun in the sea with your family with the variety of activity equipment available. Why not rent some snorkelling gear and start exploring the marine life, or you can use glass-bottom kayaks for this too. You can also hire paddle boards and even jet skis for something even more exhilarating.
Other things to do at CocoCay
In an effort to entertain all kinds of different guests, Royal Caribbean have gone above and beyond and included even more fun things to do;
Games on the beach such as volleyball and basketball
Zip-lining
Swim-up bar
400ft high helium balloon offering spectacular views
Range of bars and restaurants
If this amazing island sounds as idyllic to you as it does to us, have a look at some of our Royal Caribbean deals in the Caribbean and prepare for your next adventure.
Back to cruise guides and features
Go